Check your application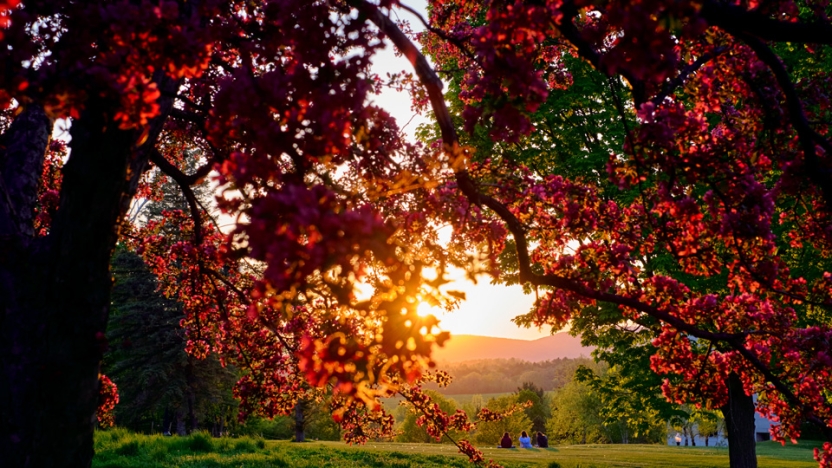 At Middlebury, interviews are an opportunity to converse with an alumni volunteer interviewer; they allow us to learn a little more about you and give you a chance to learn a bit more about Middlebury. Just relax and be yourself. 

In fairness to all of our applicants, we do not offer on-campus interviews. Here are the most frequently asked questions about interviews in our application process.
Are interviews required?
Interviews are not required for admission, and the absence of an interview will not negatively impact your candidacy.
How are interviews scheduled?
After your application has been received, you may request an optional interview on your Applicant Portal. All of our interviews are conducted by alumni volunteers.
| | |
| --- | --- |
| Application Round | Deadline to Request an Interview |
| Early Decision I | November 7 |
| Early Decision II | January 9 |
| Regular Decision | January 9 |
Due to our application volume, we unfortunately cannot guarantee that every interested applicant will be assigned an interview. Please do not contact the Admissions office to schedule an interview; you can request an interview via your Applicant Portal. 
When do interviews happen?
Interviews take place following our application deadlines. All interviews will be offered virtually for the 2022-2023 application process. Applicant names and contact information are provided to members of the Middlebury Alumni Admissions Program, who will contact you directly to set up a mutually agreed upon time and date. Under no circumstances should applicant interviews be recorded (video or audio).
A note for parents:
As a parent/guardian of an applicant, we ask that you discuss this interview opportunity with your student. If your student requests an interview, their contact information (name, phone number, and email address) will be shared with a Middlebury alumni volunteer. If your student is successfully matched with an alumni volunteer, this interview will take place 1-on-1 via a video meeting or phone call (interviews are not recorded). If your student decides not to participate in the optional interview, please encourage them to check "No" on the interview request form found on their applicant portal. 
What if I'm not assigned an interview? 
For Domestic Applicants:
We will do our best to assign an interview to as many interested applicants as possible. However, if you are not matched with an alumni volunteer and would still like to share a personal video with us, you are welcome to complete an Elevator Pitch. Elevator Pitch is a great alternative to an alumni interview and an opportunity to share a 90-second video statement to help us get to know you better. If you are more comfortable just sharing a voice recording, Elevator Pitch allows you to turn off your video. Please note that there is a fee for this service but the host service will allow you to send your Elevator Pitch to a number of different schools. Learn more here. 
For International Applicants:
We do our best to interview international applicants, but due to the number of applicants and the limited availability of interviewers abroad, international interviews are often not possible. International applicants are strongly encouraged to contact InitialView or Vericant directly to complete an interview that can be included in your application. Please note that there is a fee for these interview services but the host services will allow you to send your interview to a number of different colleges and universities .