Check your application
Information for International Applicants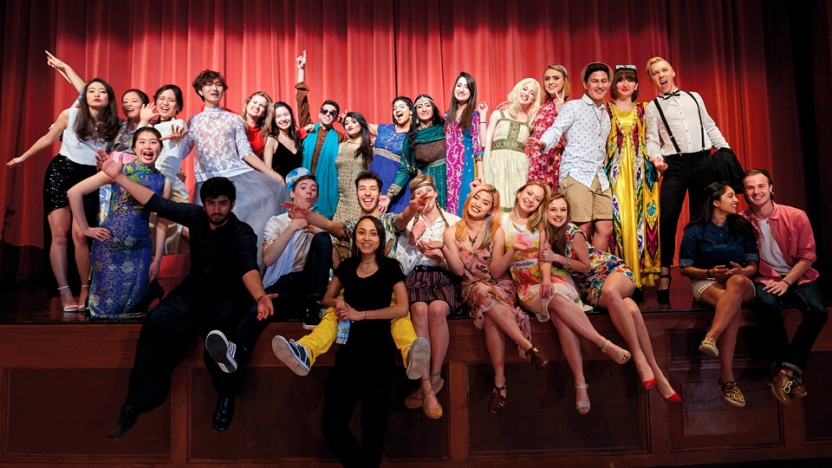 Each year, students from more than 70 other countries, as well as all 50 states in the U.S., come together at Middlebury to share the diverse backgrounds and experiences that make learning here so rewarding and life here so rich.
Information for students affected by the coronavirus
To our current and prospective students affected by the coronavirus: It is our hope that you are healthy and safe from the virus. We are aware that many schools are modifying their educational models in order to keep the virus from spreading. Middlebury will work with your school to understand the modifications put in place and will not allow these changes to negatively impact your application review. We expect that you will fulfill the expectations set forth by your school to complete your high school diploma. If you have questions or concerns, feel free to contact the Middlebury Admissions Office at admissions@middlebury.edu or at 802-443-3000.
 
Currently, 15% of our students carry an international passport or have grown up outside of the U.S. We invite you to consider what you might gain from coming to Middlebury, and what you might contribute to others who, like yourself, seek the lessons that can be offered by a truly international community.
Requirements
Please review the following requirements for international applicants. Some of the information requested may not pertain to all international educational systems, so candidates should ask their secondary school administrators to forward all appropriate transcripts, standardized tests and recommendations to the Admissions Office.
Application
Middlebury requires all applicants to file either the Common Application or the Coalition Application.
Standardized Tests
Please submit the results of one of the following:
ACT
SAT
Three SAT Subject Tests in different areas of study—if you choose this option and your native language is not English, please also submit scores from one of the English proficiency tests listed below.
For more information, read Middlebury's policy regarding standardized tests.
English Language Proficiency Requirements
If your native language is not English or your entire secondary education has not been at a school with English as the primary language of instruction, you are required to demonstrate your proficiency in English. Middlebury will consider either the TOEFL or the results from a number of other standardized assessments, including the SAT, ACT, IELTS, Duolingo English Test, CPE, MELAB and the Pearson Test of English Academic. Predicted grades in IB English A courses will also be considered.
Middlebury has no minimum score that would automatically eliminate an application. The average internet-based TOEFL score for matriculating students is 109. For IELTS, successful candidates typically receive a score of 7.5 or higher.
Financial Aid
Middlebury meets 100% of the demonstrated financial need of any student we admit, U.S. or international. Middlebury is need-aware in its admission of international students. International students seeking financial assistance must apply for aid at the time of applying for admission to Middlebury, and by the deadlines indicated on our website. Applications for financial assistance from international students submitted after admission to Middlebury will not be accepted, nor will they be accepted for any of their four years of enrollment at Middlebury. The Office of Student Financial Services has additional information and resources regarding financial assistance for international students.
Read more about the affordability of a Middlebury education.
Interviews
An interview is not required and represents one of many factors taken into consideration in our admissions decision. A limited number of alumni representatives are available outside of the United States, and candidates may be contacted at our discretion by a local representative once an application is filed.
Using Outside Interview Services
International applicants are strongly encouraged to contact InitialView or Vericant directly to complete an interview that can be included in your application. Please note that there is a fee for these interview services but they will allow you to send your interview to a number of schools.
Our International Travel Schedule
Representatives from the Admissions Office may be visiting your school or one near you during the next few months. Counselors will not be able to grant personal interviews, but will offer a group presentation which should answer most of your questions. We have posted a current schedule of confirmed visits, but you should always check with the school's counseling office or career center to verify the time and date.