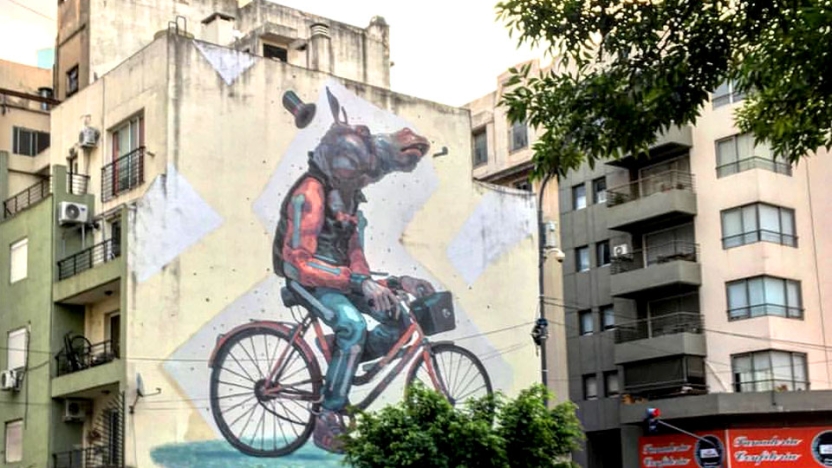 Studying abroad isn't just about academics. It is equally as important to make time to engage with your host communities.
The Middlebury School in Argentina encourages students to go beyond the traditional study abroad path and explore the many ways they can enrich their experience.
About Buenos Aires
The capital city, Buenos Aires, famous for its 47 historically and culturally distinctive neighborhoods such as La Boca and La Recoleta, is arguably the most cosmopolitan city on the continent, largely as a result of a wave of European immigration in the early 20th century. Almost half of the population of 36 million Argentines are said to live in Greater Buenos Aires and its province. Even so, the city is renowned for its parks and squares, which give it a sense of spaciousness. A major economic and political center, it is also a lively and cultured city with a European feel. Tango was, of course, invented here and is today a virtual obsession; that and a wide variety of other musical styles are at the very core of the local, porteño culture along with the gaucho heritage of freedom and independence. Yet, Buenos Aires is also home to innumerable art galleries, some 100 museums, countless historical and architectural monuments (including art deco), a cemetery that rivals Paris' Père Lachaise, over 90 theaters, classical music groups and orchestras, ballet, and opera (the Colón Theater is ranked among the top three in the world), while the ubiquitous sidewalk cafés offer unparalleled opportunities for people-watching.
Information and Resources
Embassy and Governmental Information
Argentine Embassy in Washington DC
American Embassy in Buenos Aires
Argentine Governmental Information
Academic Resources
LANIC (Latin America Information Center)
Librería Cúspide
Cultural Resources
Recursos Culturales Argentinos
News Sources
Diario Ambito Financiero
Diario Clarín
Diario La Nación
Tourism Information
City of Buenos Aires
National Museum of Fine Arts in Buenos Aires
Secretaría de Turismo de la Argentina