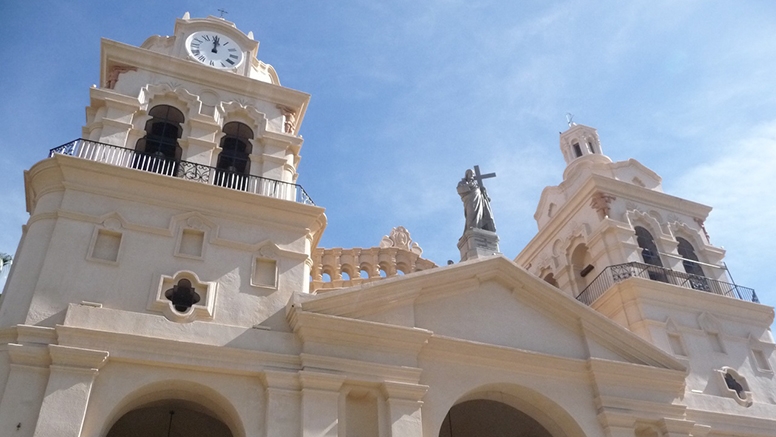 Although students do not register for courses until they arrive in Argentina, course information is available on each university's website.
You should use these listings as guides to the types of courses that will be available and as a basis for discussion with your academic advisors.
In addition to two-to-four university courses and the option of an internship, students are required to take Writing for Linguistic and Cultural Competency during their first term of study in Argentina.
Pontificia Universidad Católica Argentina
Located in the Puerto Madero neighborhood of Buenos Aires, the Pontificia Universidad Católica Argentina is a private university with an enrollment of 20,000 students (undergraduates and graduates). Established in 1958, UCA offers courses in a variety of subjects. To view the courses, visit the website and select Carreras from the menu at the top of the page; choose from the list for Buenos Aires, then select the link for Plan de estudio about halfway down the page, which will show course titles.  You will need to click on the individual program years for each carrera (e.g. Primer Año, Segundo Año, etc.) located in the menu at the top of the page to view all courses offered.
Universidad de Buenos Aires
One of the oldest, largest (over 200,000 students), and most prestigious public institutions in Latin America, the Universidad de Buenos Aires has a history of social activism and political opposition during the era of dictatorship. Students enroll in one of two faculties: humanities (FILO: Filosofía y Letras) or social sciences (FSOC: Ciencias Sociales). While UBA is a typical large urban university, its course work is widely regarded as among the most demanding. Students are highly motivated and involved, and many courses are equivalent to two U.S. college courses. To view available courses visit the website and select either Facultad de Ciencias Sociales or Facultad de Filosofía y Letras and scroll down to a subject (licenciatura) you wish to take.  Click the plan de estudios link to view a description of the department and its courses.
For your convenience, some of the more popular subjects are linked below. While these are sample academic plans, the offerings do not typically change very much from year to year.
Filosofía y Letras (UBA FILO)
Antropología
Artes
Educación
Filosofía
Geografía
Historia
Letras (Literatura)
Ciencias Sociales (UBA FSOC)
Ciencia Política
Comunicación
Relaciones del Trabajo
Sociología
Trabajo Social
Universidad Torcuato di Tella
Located in the residential district of Belgrano, the Universidad Torcuato di Tella is a small (1,600 students) private, nonprofit undergraduate and graduate institution born of a highly respected foundation and research institute a decade ago. It is a demanding, rigorous, and specialized program, with the majority of its faculty working as full-time teachers and researchers, most of whom hold PhDs, often from Europe or the Americas. It is especially strong in the social sciences, particularly economics, political science, and international relations. To access available courses, visit the website and select the carrera you are interested in, then select Conocé la carrera. Once on the carrera homepage, choose Plan de Estudios from the menu toward the middle of the page.
For Middlebury College Students Only
The course information database contains information on courses taken abroad (both at Middlebury Schools Abroad and externally sponsored programs) and their applicability to Middlebury majors and academic distributions. The database represents only a sampling of courses that have been approved to apply to each major to date. New courses are added regularly as they are approved.
Don't see your course listed?
Use this form to apply for major/minor credit or academic distributions and cultures and civilizations requirements.
Note: To apply a pre-approved academic distribution or cultures and civilizations attribute to your student record OR to apply a pre-approved course toward your major, you must contact the Registrar's Office.
Middlebury College Faculty
You may find it useful to consult the database when meeting with students to determine if a particular course has already been approved for major/minor credit or academic distributions.
Questions?