When tango was born in Buenos Aires in the second half of the 19th century, Argentina was undergoing profound changes. With the arrival of millions of immigrants, the shape of the city and its society began an intense process of modernization. A product of the bordello and a "threat" to national identity, tango became a symbol for Argentina and its new ways of thinking about sexuality, gender, and class relations. Thus, tango became an important cultural artifact that encapsulates many of the key debates about the relationships between popular music and society by focusing on issues such as national identity, gender, race and the consumption of culture in the global era. 
Click here to watch a presentation about the Tango and Identity track
Click here to watch a presentation about Gender Studies in Argentina
On the Tango and Identity track, students will take one Middlebury-organized core course, "Tango: Gender, Ethnicity, and the Body," which will explore issues of culture, identity, and power as they relate to tango and include several introductory dance classes. In addition, students will take complementary classes at the Universidad de Buenos Aires Facultad de Filosofía y Letras of Argentina, choosing from a large array of related courses in the subject areas of arts, literature, anthropology, philosophy, and history, among others.  
In addition to coursework, students will have the opportunity to apply classroom learning in a real world setting through a credit-bearing internship that addresses ongoing issues of identity and power within their field of interest, taking advantage of the School in Argentina's network of partner organizations in Buenos Aires.
Other enrichment activities outside the classroom include monthly extension activities such as visits to milongas, dance schools, lunfardo academies, and other related institutions, as well as relevant interviews and activities that will bring students closer to the front line of the fieldwork.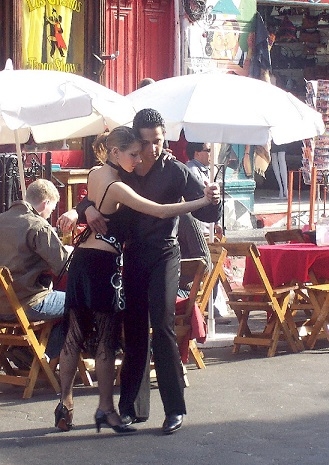 Core Course
Tango: Gender, Ethnicity, and the Body
This Middlebury-organized core course focuses on the formation and evolution of Tango and the culture that emerged with it as a national language from an Argentinean perspective. The course will approach the emergence of historical tensions over identity and power, incorporating knowledge about Argentinean society and its contemporary social challenges through theories specific to various academic disciplines. The course will prepare students to delve into their specific interests through elective courses at the university.
Sample Elective Courses
Music
Introduction to Music Language
Aesthetics of Music
Anthropology of Music (Fall only)
History of Argentinean and Latin American Music (Fall only)
Ethnographic Music and World Music
The Body
General Theory of Movement
Anthropology of Performance and Bodies (Spring only)
Problems in Dance (Spring only)
American Spaces and Bodies as a European Construction (Fall only)
Audiovisual
History of Argentinean and Latin American Cinema (Spring only)
History of Argentinean and Latin American Theater (Fall only)
History of Argentinean and Latin American Fine Arts
Audiovisual Thought in Cinema and Literature (Fall only)
Culture
Argentinean Literature
Latin American Literature
Environment, Culture, and Power (Fall only)
National Imaginaries and Counter-Modernity (Spring only)
Migration Studies (Spring only)
Tradition and Identity in Afro-North-American Literature (Spring only)
Testimony and Literature in the Context of Sons/Daughters of Disappeared People
Images, Corporality, and Aesthetic Practices in Urban Social Movements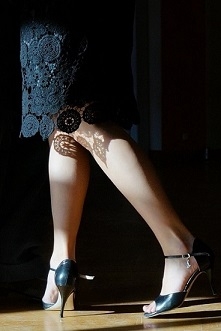 Gender
Feminist Philosophy (Fall only)
Feminism, Ethics, and Bioethics (Spring only)
The Construction of the Feminine in the Middle Ages (Fall only)
Natives, Gender, Coloniality, Non-Hegemonic Feminisms, and Human Rights: Debates and Multi-directional Interpellations (Spring only)
Gender Perspectives in Argentina
Feminist Anthropology
A Gender Approach to Social History
Anthropology of Visual Culture
Anthropology of the Body
Women and Anti-Colonial Fight
The Impertinent Gender: the challenges of a Feminist Methodology
Sample Internships
Academia Nacional del Tango
Academia Nacional del Lunfardo
Centro FECA (Foro y Estudios Culturales Argentinos)
Fundación Tango Argentino
Observatorio de Género y Pobreza
Federación Argentina LGBTQ
Afrofeminas
Todo en Sepia
CIEPP (Centro Interdisciplinario para el Estudio de Política Pública, Justicia, y Género)
Fundación Alicia Moreau de Justo
La Casa del Encuentro
Red Nacional de Jóvenes y Adolescentes para la Salud Sexual y Reproductiva