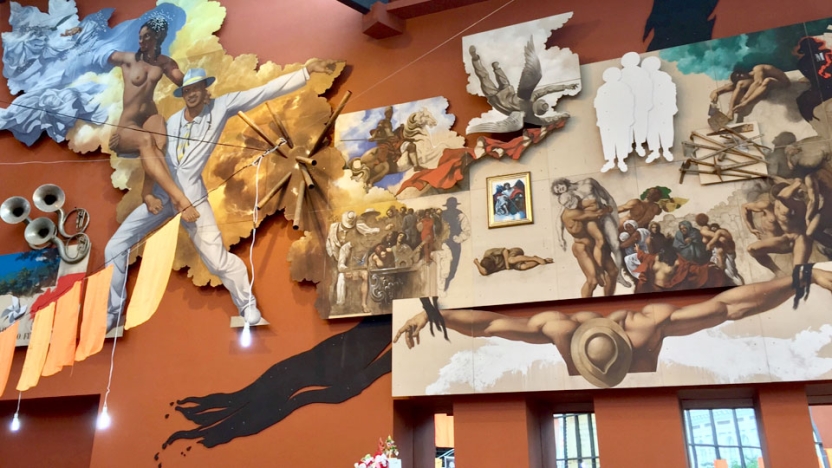 Studying abroad isn't just about academics. It is equally as important to make time to engage with your host communities.
The program director arranges one major excursion, which is voluntary. Students are also strongly encouraged to get involved in independent co-curricular activities.
Cultural Excursion and Community Immersion
Our students had the chance to engage with Brazilian peer groups on a meaningful level as part of a visit through Rio de Janeiro and Belo Horizonte. They not only had a great time together exploring handicraft fairs, Ipanema and Copacabana beaches, Corcovado Mountain, and various cultural institutions and attractions, but they also took a street dance class with a dance group in Vila Isabel, spoke about cultural similarities and differences, and took workshops on samba, capoeira, and dança afro.
The group's visit gained the attention of Estado de Minas, the most important newspaper in the state of Minas Gerais, which interviewed the students on their experiences in Brazil and with the Portuguese language. As Sílvia says, "Learning doesn't just happen in the university. You have to live other experiences and live the language in a real dimension."
Read the full article.
Helpful Links
Brazilian Embassy in Washington DC
LANIC (Latin America Information Center)
Governmental Information
Governo do Estado de Minas Gerais
Prefeitura de Belo Horizonte
Prefeitura de Niteroi
Números de Telefone
Programacâo cultural
Brazil Max
Jornal: Jornal do Brasil
Jornal: Folha de Sao Paulo
Jornal:O Globo
Jornal do Estado de Minas Gerais
Jornal: Folha de Niteroi