Program alumni are the best resources for students interested in going abroad, and they are available to answer your questions. If you would like to talk to a recent student about their experience in Brazil, get in touch with the advisor, Nicole Chance.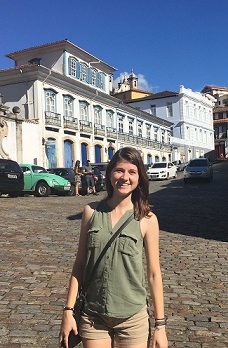 Kristen Tuttle, Macalester College, Belo Horizonte
I chose to spend my semester in Belo Horizonte because I wanted to live in a city that was both vibrant and intimate. That's exactly what I got, and I couldn't be happier for it. Belo Horizonte has been a wonderful home for the past four months, with so much to do that I've accepted the fact that I won't be able to do everything I want to do in one semester. At the same time, the city has a distinctly personal feel to it. I'd be hard-pressed to find people more welcoming than Belo Horizonte's residents, the "mineiros," who throughout the semester have eagerly invited me into their homes, stuffed me full of delicious food, and even taken me to soccer games. My host family in particular has been a huge part of my experience. We really hit it off, and I'm confident that the relationship I've built with the family will only continue to grow, even after I return to the US. 
In Belo Horizonte, I've had the opportunity to experience the famous hospitality of its residents while also studying at a renowned Brazilian university. I've loved getting to know the students in my classes, and even just walking around the beautiful campus. Middlebury's program also connected me with an internship opportunity teaching English to fifth grade students, and it's proved to be a valuable complement to my university classes. The internship has allowed me to familiarize myself with an entirely different part of the city, and I've learned even more about Belo Horizonte and Brazil in general as a result. 
Studying abroad in Belo Horizonte has had a hugely positive impact on my understanding of Brazil, and on my Portuguese language learning— I can't imagine having spent my semester anywhere else!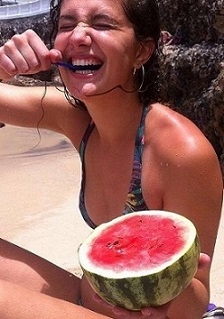 Elena Bell, Tufts University, Niterói
What I loved most about studying abroad in Niterói, Brazil, with Middlebury was being the only non-Brazilian student in all the classes I took. I loved that two or three days would go by without speaking English, and I am thankful for the way I learned how to think outside of my own worldview/perspective. Learning about systems of economic and social oppression from Brazilian professors and classmates helped me contextualize and better understand related but different systems in my own country, and empowered me to think outside the narrow mindset that is so easy to fall into being from the United States. Most Brazilians know the names of at least three states in the United States (California! Texas! New York!…) and a dozen or so American actors and actresses, whereas most Americans assume Spanish is spoken in Brazil, the fifth most populous country in the world. The small size of Middlebury's amazing Niterói program allowed me to soak up as much of Brazil and Portuguese as my brain could retain, and sharing its importance back in the United States has been the long-term impact of my study abroad experience. I am excited to go back to Brazil with Fulbright in March to further promote empathy between the western hemisphere's two most populous countries.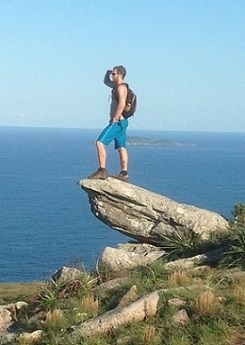 Colin Larsen, Middlebury College, Florianópolis
The year I have spent in Florianópolis, Brazil has presented me with a unique series of challenges and experiences that have allowed me to not only to considerably improve my language skills and cultural understanding, but to also make connections with Brazilians and become more personally independent. The lack of infrastructure and prevalence of bureaucracy can make many of the simplest tasks difficult in Brazil, and learning to deal with and overcome these hurdles has increased my resilience and problem-solving ability. It also creates a much different environment than what one would experience studying abroad in Western or Northern Europe, so those who wish to step further from the familiar would be satisfied with what they would find here. I spent a fair amount of time training with a local rugby team and learning the martial art of Brazilian Jiu-Jitsu, both of which allowed to meet very genuine, friendly, and driven individuals who were kind enough to share some of their culture with me. Activities that go beyond the classroom like these are numerous, and they, more than anything else, have made my time here worthwhile.