The Chinese House is where eight students of Chinese can live to improve their language skills.
Living at the house entails signing a language pledge similar to that of Middlebury's summer school. This pledge obliges the student to speak only Chinese while in the house. It is a place where Chinese students can come together with the resident native-speaking lecturer. The house contains eight singles, a living room area, dining room area, and kitchen where the students may take full advantage of cooking Chinese food. 
Apply
If you would like more general information on residing in an interest house, please visit this Residential Life and Housing website.
Contact
Prof. Katherine Wang
Voter 101
802.443.3402
ywang@middlebury.edu
View the gallery in a new window.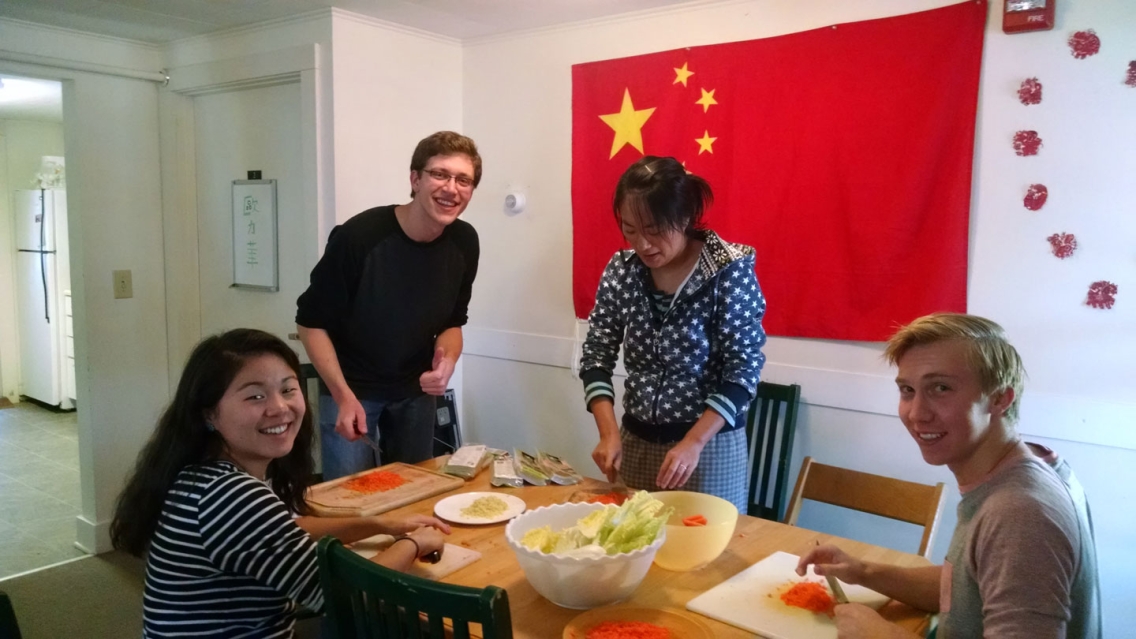 Activities in the Chinese House
Movie screenings, games nights, homemade meals, and more!