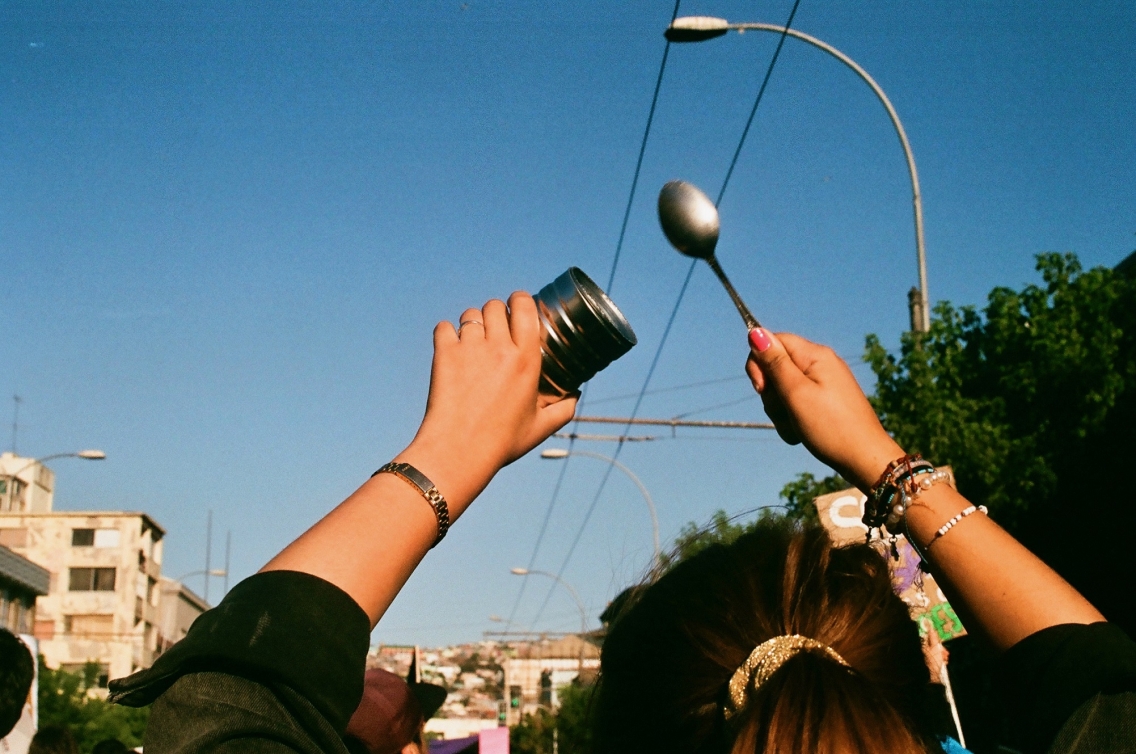 Students studying at the Universidad Alberto Hurtado in Santiago have the option of enrolling in a Social Movements track.  This interdisciplinary track is comprised of two main components: direct-enroll courses at the university and an independent research project coordinated by the School in Chile.  In some cases, students may apply for an academic internship* as well.  This track will give students the opportunity to engage with the topic of social movements in contemporary Latin America, with a particular emphasis on Chile, in a holistic manner.
Contemporary Chilean history provides us with multiple examples of social movements, which have challenged the political mainstream in both democratic and dictatorship orders.  In this context, the diverse social movements that coexist today (e.g., feminist movements, student groups, LGBTQIA+ communities, and indigenous rights groups), makes the case of Chile a unique example in Latin America.  The Social Movements track provides students with an enriching opportunity to approach this relevant issue in a global context. 
This track is a specialized option for the study of Social Movements. Students not interested in enrolling in a track may opt to participate in our standard, direct-enrollment program.
University Courses
Students will have the opportunity to take two courses alongside Chilean students at the Universidad Alberto Hurtado.  Some examples of courses that students can take include: Sociology of Gender, The Autonomous Mapuche Movement, Urban Art and Territory, Gender, Diversity, and Feminisms, and the Social and Political History of Chile.  Students will also take the Middlebury course, Writing for Linguistic and Cultural Competence.
Research Projects
Students carry out a research project on a specific topic related to social movements with the support of a supervising professor who specializes in that field of study.
Internships*
Students may work in institutions in Santiago where they will involve themselves in issues related to social justice.
* Students interested in interning must verify that their home institutions will accept academic credit for an internship. General internship application procedures and deadlines will apply.