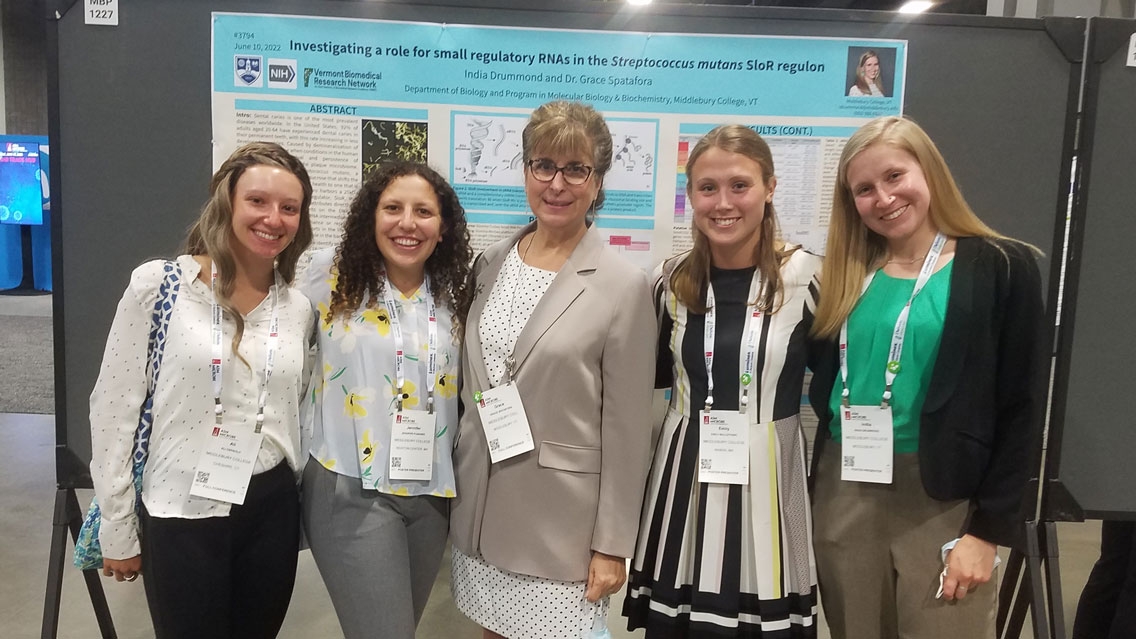 American Society for Microbiology in Washington, DC
In June 2022, research students India Drummond (MBBC '21.5), Emily Bulczynski (MBBC '22) and Jenny Pushner (MBBC '21.5) traveled with Professor Grace Spatafora to the American Society for Microbiology meetings in Washington, D.C., to present the results of their senior work.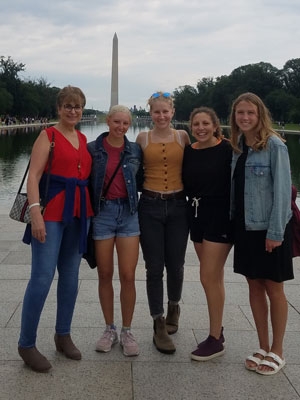 Also in attendance was Spatafora researcher Ali DePaolo (MBBC '23).  Their posters received many visitors including Middlebury College alumni Emily Putnam (MBBC '10), Julia Schwartzman (MBBC '09), and Daniel Tetrault (MBBC '2020). While not attending the meetings a good time was had by all at the National Mall.