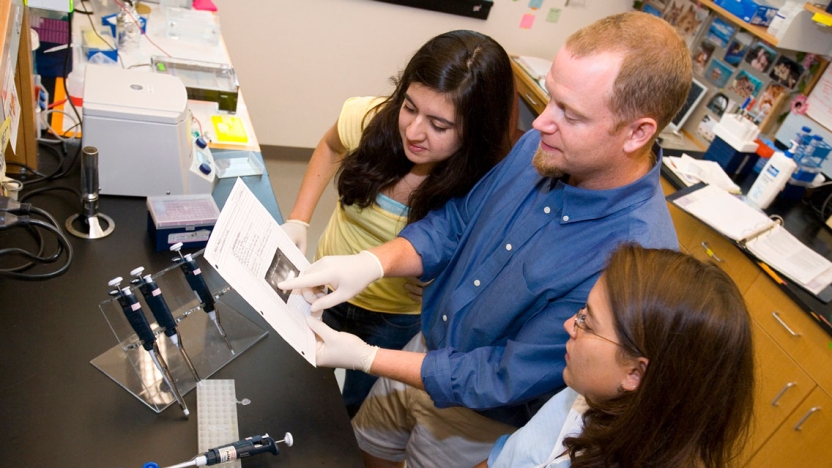 Biology Advanced Placement Credit
If you received a 5 on the biology advanced placement exam, Middlebury College will grant one college credit that will count toward the 36 units required for graduation. However, because the biology department does not offer any introductory course that is the equivalent of an AP biology course, advanced placement credit does not exempt a student from any of the published requirements for the major, minor, or joint majors, nor can it satisfy the college's distribution requirement. 
Placement Exams
Effective Fall 2018, the Department of Biology no longer offers placement exams. Except for transfer students who have already taken equivalent courses, it is not possible to bypass BIOL 140 or BIOL 145.
Chemistry Advanced Placement Exam
All students wishing to take chemistry are required to take the chemistry placement test, except for those who have received credit based on the AP exam, International Baccalaureate HL exam, or British A levels. The Placement Exam assists the Department of Chemistry and Biochemistry in determining whether placement in Chemistry 103 or Chemistry 104 is more appropriate. Students who enter with advanced placement should register for Chem 107, if it is being offered, and CHEM 0104 if not.
The Placement Exam can be taken over the summer prior to arrival on campus, during First-Year Orientation prior to registration, or at any time prior to registering (e.g., during the fall semester ahead of spring registration).The Chemistry & Biochemistry Placement Exam is an online written test that is available any time. You may use a calculator. It takes approximately 60-90 minutes to complete.
See Placement Exam Information for Chemistry.
Library and Technology
Summer Research Opportunities
On Campus
Many of our faculty have funding available for students to work at Middlebury as a research assistant during the summer. Please talk to any of the faculty to find out what opportunities are available for next summer.
Off- Campus Summer Internship Programs
Careers in the Field
Discover what's next with the Center for Careers and Internships (CCI)! As you embark on your post-Middlebury journey, CCI's staff is available to help guide you.