Performing Arts and Community Engagement in Uganda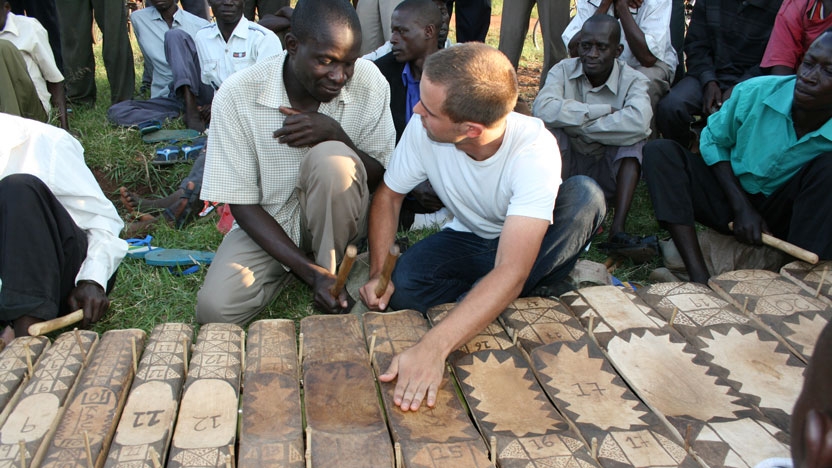 Immerse yourself in a community of musical instrument makers and explore the role of the performing arts in effecting positive change. 
In the summer of 2022, join ethnomusicology professor Damascus Kafumbe for a month-long course in Mpigi District, Uganda. This course will include various opportunities to learn from musicians, dancers, actors, and instrument makers in Mpambire and beyond, and students will earn one unit of Middlebury credit.
Course Activities
The group will commute to Mpambire on Mondays, Wednesdays, and Fridays to work with the host community, participating in ceremonies, festivals, and other events. On Tuesdays and Thursdays, students will meet at SINA to review literature and pertinent theories and to prepare contributions to a group project. 
On weekends, the group will visit points of interest such as the Uganda Museum, Uganda Cultural Center/National Theatre, Uganda Equator, the source of the Nile River, national parks, and markets.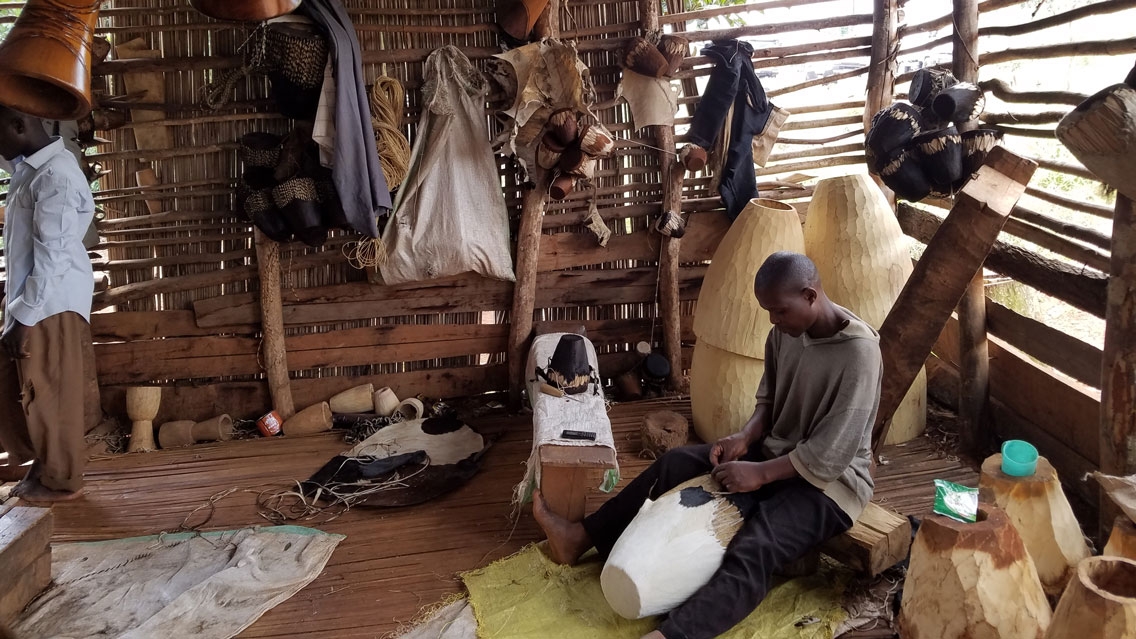 Dates
| | |
| --- | --- |
| June 29 | Departure* |
| July 1 | Arrival in Uganda |
| July 4 | Classes begin |
| July 29 | Classes end |
| July 30 | Departure from Uganda |
| August 1 | Arrival in the US* |
*Departure and arrival dates are estimates. Please do not buy plane tickets until confirmed.
Fees
The program fee for this summer course is $5,000. Need-based financial aid is available, and students do not need to submit a separate application for aid.
The fee includes lectures, room and board, insurance, in-country transport, liaisons, guides, and group excursions, as well as events.
The following are estimated out-of-pocket expenses:
| | |
| --- | --- |
| Airfare (JFK, New York - EBB, Entebbe-Uganda) | $1,500 |
| Visa/Entry Requirements | $280 |
| Personal spending (i.e.  tips, phone SIM card and internet data, supplies) | $100 |
Note: Personal expenses cover some basic necessities and do not include discretionary spending (e.g. entertainment, fitness, and travel). All fees are subject to change.
Admissions
This program is currently open to Middlebury College students only. Applicants should have taken at least one African studies, anthropology, performing arts, or sociology course, or have some experience with cross-cultural engagement.
Application Checklist
Personal statement explaining your interest in the course and articulating its relevance to future academic and life endeavors
At least one letter of recommendation from a recent professor
College transcript(s)
Passport copy, if you have one
Applications should be submitted online by the deadline of March 1, 2022. 
Applications are rolling and reviewed on a first-come first-served basis. 
If the deadline has passed, you will not be able to access the application without calling the International Programs office at 802-443-5534. Late applications will be considered on a space-available basis.
For more details, contact Damascus Kafumbe at dkafumbe@middlebury.edu. 
Apply Now