You're a Feb! Here's What That Means.
Congratulations! As a Feb, you've been admitted as part of a 50-year Middlebury tradition. Each year, about 20 percent of the first-year class begins in February rather than September. Our Febs are among the most highly motivated and academically passionate students we select each year—so you should definitely consider yourself to be in great company.
The Feb Class of 2027.5 will include approximately 100 other first-year students. In addition to being part of a select cohort, you also get to benefit from an extra semester—we call it a "Febmester"—between high school and college to pursue your interests, work, or take some well-deserved downtime.
You'll complete your Middlebury degree in four full years with a special February outdoor Commencement. You're included in the formal College Commencement exercises in May, too. You even get a ".5" added to the end of your class year. 
Maybe you were hoping to be accepted as a Feb. Maybe you're just figuring out what it means. Either way, we hope you're excited to join this tradition of adventurous students who aren't afraid to do things a bit differently.
About February Admission
Febmester Resources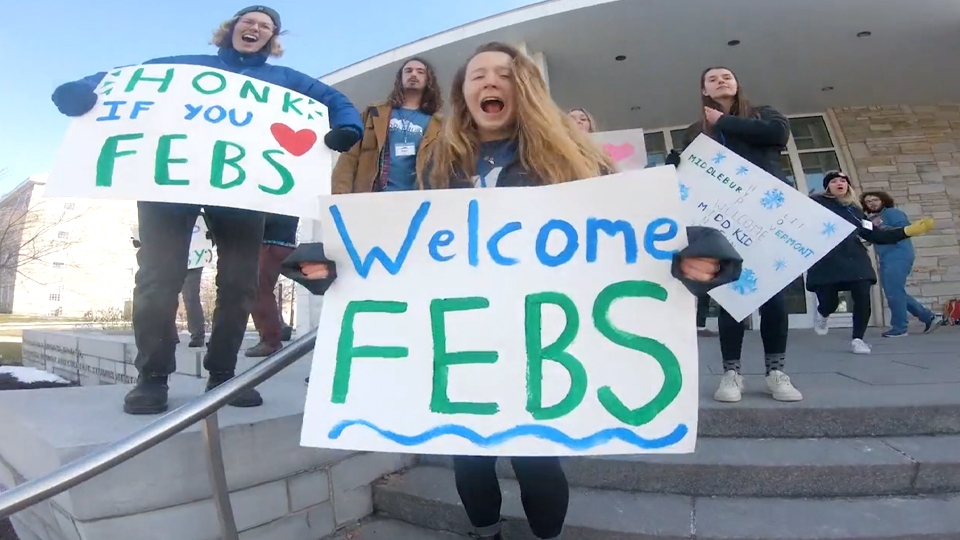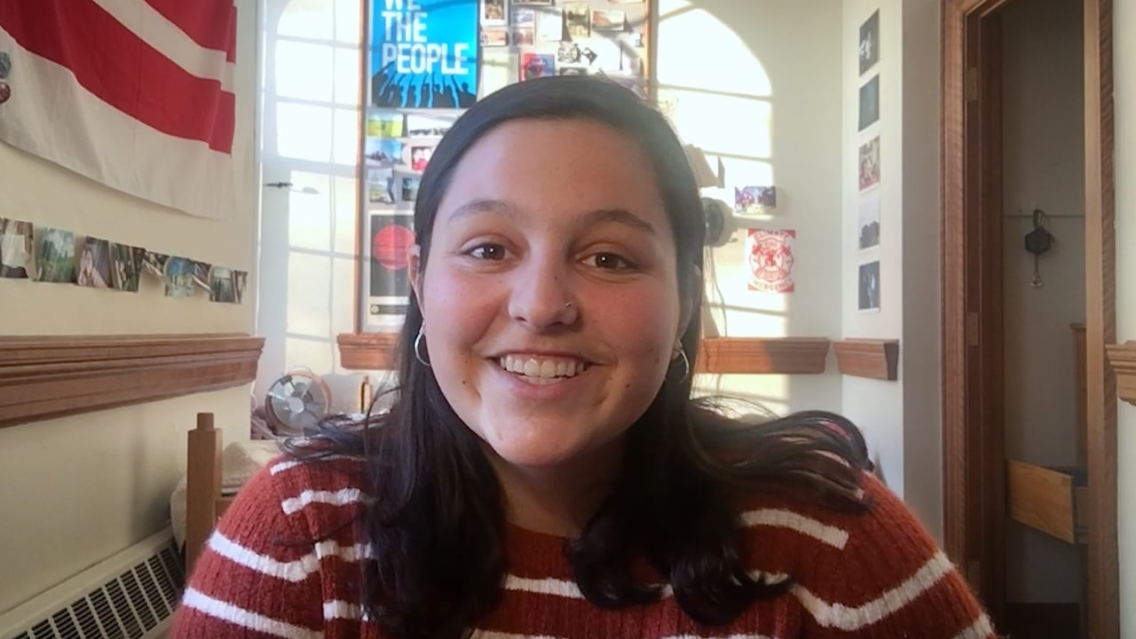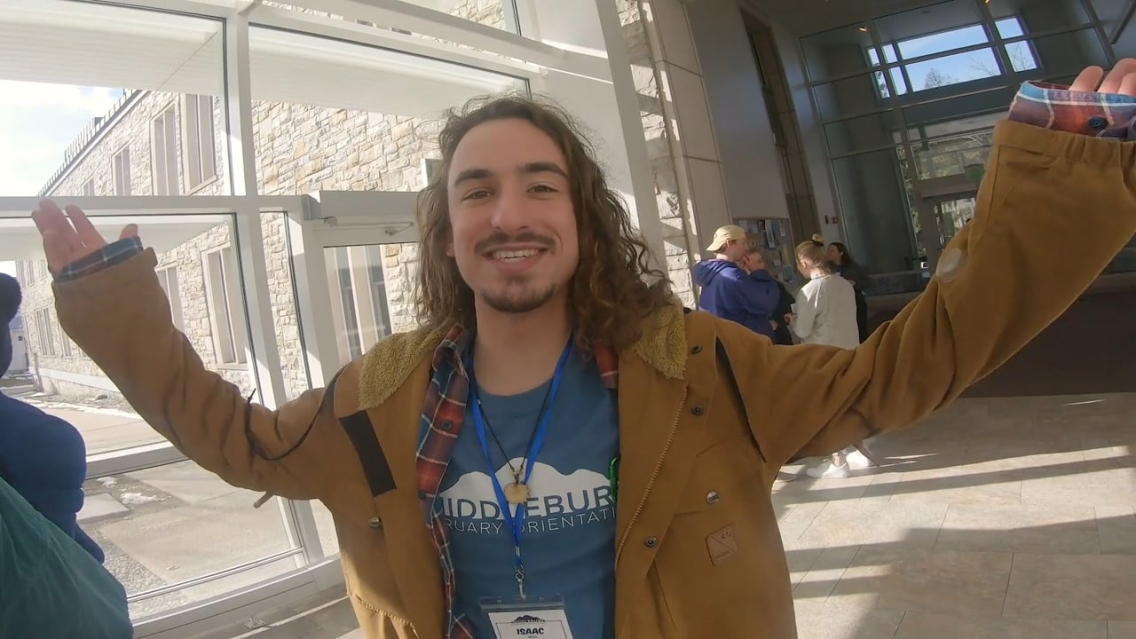 The Febmester
Making the most of your "pause" before college.
One of the most exciting things about being accepted to Middlebury as a Feb is getting to plan your Febmester—what we call the semester before you attend orientation and then begin classes at Middlebury.
The Febmester is a great time to get yourself grounded and take a breath before beginning your college life at Middlebury. Our Febs say that their Febmester opportunity was one of the very best things about becoming a Feb.
What can you do?
You may choose to work to earn money to save, to support yourself, or to contribute to your family. You may get an internship or decide to devote some time to a project or interest that is personally meaningful to you.
If circumstances allow, you may be able to travel or visit with friends and relatives.
Here are some ideas from our students' recent Febmesters:
Working on an organic farm
Volunteering in a local kindergarten
Fishing in Alaska
Working as a wildlife technician at a local national park
Studying German in Berlin
Working at a hometown restaurant
Attending a National Outdoor Leadership School program
Hiking the length of Vermont
Catching up on reading and classic movies
Interning at the Children's Defense Fund
Let us know if you'd like to learn more about how to make the most of this time!
Frequently Asked Questions