The students we select each year for February admission are highly motivated and academically passionate. As a Feb, you are in great company.
Febs have one free semester between high school and college in which to pursue their interests. They can do almost anything, from apprenticing with housebuilders to reading all the works of Dickens to traveling across Canada by train to raising vegetables for the local food shelf.
Febs have the benefit of entering the College with a close-knit cohort of 90–100 students at a time when the entire College is excited to welcome them to campus. After completing their four full years, Febs take part in a unique ski-down tradition at the Middlebury Snow Bowl to celebrate their graduation.
Febs proudly wear the ".5" at the end of their graduation year and join a long tradition of adventurous students who aren't afraid to do things a bit differently. We can't wait to hear what you decide to do with a Febmester!
Learn more about the February Admission Program, including resources to help you plan your gap semester.
About February Admission
Febmester Resources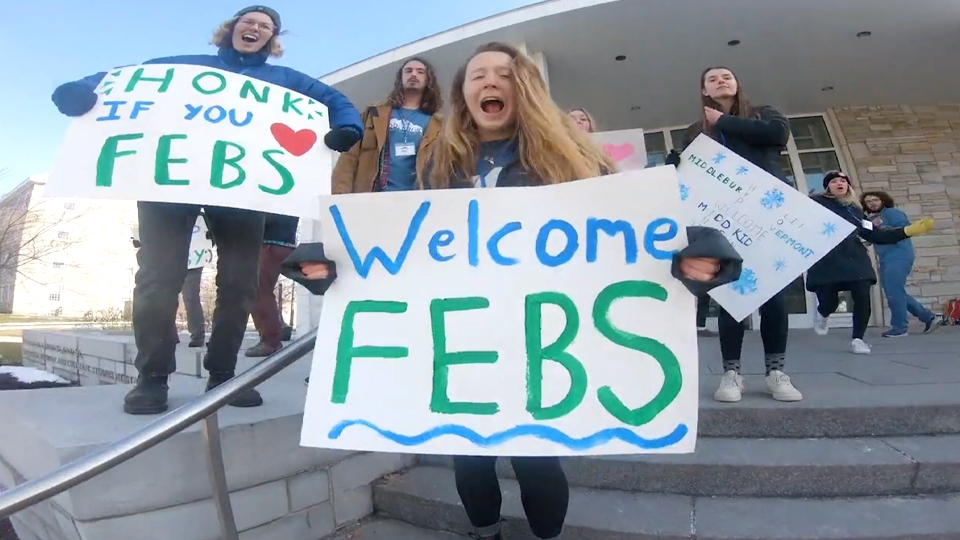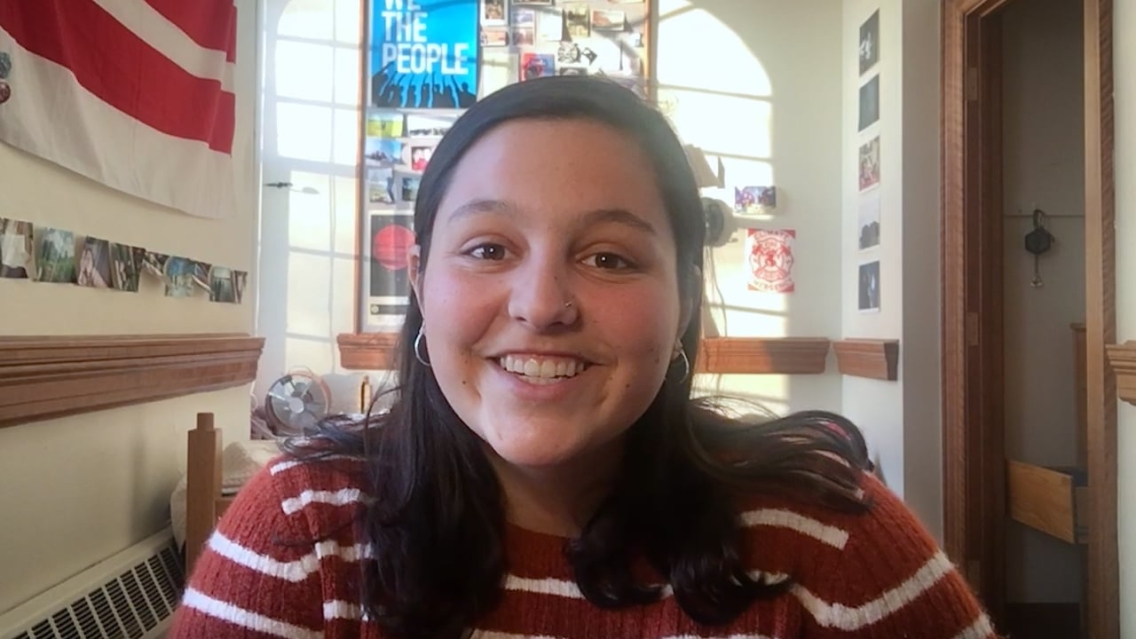 The Febmester
Febs do all kinds of different things during their Febmesters. These are just a few:
Interned at a local newspaper.
Worked at a movie theater and wrote a screenplay.
Stayed at home, did a lot of writing, traveled a bit.
Studied German in Berlin and learned to ride a mountain unicycle.
Volunteered at a kindergarten in Ghana.
Interned with the Children's Defense Fund.
Volunteered in Boston public schools.
Lived with a family in Paris.
Worked on a fishing boat in Alaska.
Hiked the Long Trail and worked at a ski shop.
Developed and promoted a clothing business started during high school.
Attended a National Outdoor Leadership School program in India.
Frequently Asked Questions