The Middlebury School of the Environment curriculum prepares students to effectively promote positive environmental change. Students participate in leadership training workshops and topics are integrated into the courses.
Coming Soon
Information about the summer 2022 curriculum will be coming soon!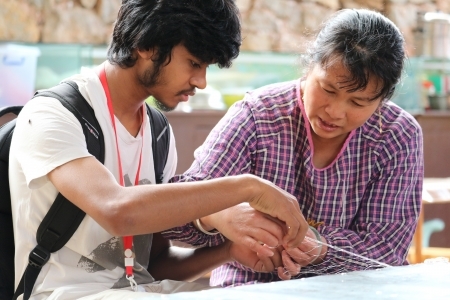 Courses embrace complexity, emphasize hands-on practice, and embody interdisciplinarity. Our curriculum takes a systems lens to exploring the social-ecological relationships, environmental problems and sustainability initiatives. Within and alongside classes are a series of leadership development trainings that build applied skill in communication, collaboration, conflict management, effective decision making and multicultural competencies, among other topics. Electives offer in-depth training in specific skills and viewpoints that are central to the study of the environment.