One of the hallmarks of the School of the Environment is our cocurricular Leadership Training program.
We bring in environmental leaders from across the country to share their experiences and lead workshops that develop skills in communication, group dynamics and creative problem-solving. Our students discover that leadership is much more than a mastery of information; environmental leaders need a diverse set of abilities and perspectives that embody empathy, equity, and effectiveness.
The School of the Environment offers a dynamic suite of workshops and frank conversations with environmental practitioners on the Art of Leadership. The program enhances the curriculum as a whole, and helps students build confidence in public speaking, group collaboration, and a deeper understanding of diversity in its many forms. 
Taken together, our leadership training program provides students with an effective toolkit for excelling professionally in community building, education, non-profit advocacy, business, or virtually any other career path.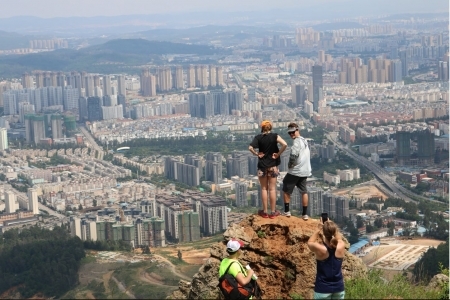 Workshops Offered in the Past
Leadership training
Persuasive speaking
China's political and administrative structure
Map-making
48-hour film festival
Eco-educational gaming/simulation
Sustainability storytelling
Environmental conflict mediation/negotiation
Tragedy of the Commons
Data visualization
Photography
Environmental laws in China
Jinsou Island fishing village
Jizu Shan Buddhist Temple hike
NGOs in China
UNESCO Heritage site - Hani rice terrace