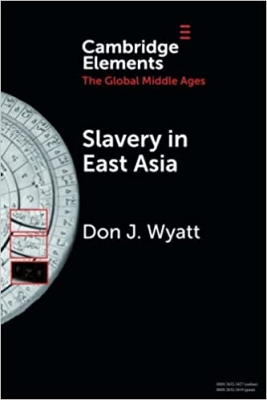 Don Wyatt
Slavery in East Asia. The Global Middle Ages (2022)
In premodern China, Korea, Japan, and Vietnam, just as in the far less culturally cohesive countries composing the West of the Middle Ages, enslavement was an assumed condition of servitude warranting little examination, as the power and profits it afforded to the slaver made it a convention pursued unreflectively. Slavery in medieval East Asia shared with the West the commonplace assumption that nearly all humans were potential chattel, that once they had become owned beings, they could then be either sold or inherited. Yet, despite being representative of perhaps the most universalizable human practice of that age, slavery in medieval East Asia was also endowed with its own distinctive traits and traditions. Our awareness of these features of distinction contributes immeasurably to a more nuanced understanding of slavery as the ubiquitous and openly practiced institution that it once was and the now illicit and surreptitious one that it intractably remains.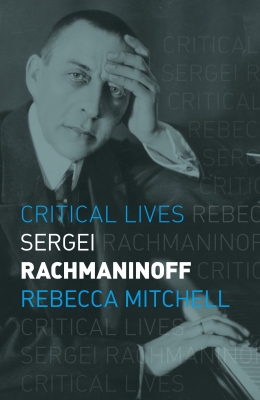 Drawing extensively on Russian-language sources, a concise yet comprehensive survey of the life and work of one of classical music's great composers.
 
Unquestionably one of the most popular composers of classical music, Sergei Rachmaninoff has not always been so admired by critics.
 
In this new assessment, Rebecca Mitchell resituates Rachmaninoff in the context of his time, bringing together the composer and his music within the remarkably dynamic era in which he lived and worked. This concise yet comprehensive biography will interest general readers as well as those more familiar with this giant of Russian classical music.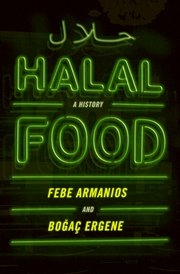 Febe Armanios
A History
Febe Armanios and Bogac Ergene
The first introductory text on halal food for audiences in food studies, religion, and history, explores the most relevant topics related to halal food, including its legal roots, discussions over meat and intoxicants, debates over contemporary regulations and food manufacturing, and explorations of halal's current meanings in ethical and culinary terms.
Based on a range of textual sources, across geographic regions and history
Authors combine expertise in Middle Eastern religion and Islamic law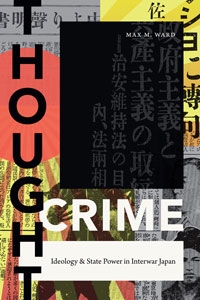 Max M. Ward
Thought Crime: Ideology and State Power in Interwar Japan (March 2019)
In Thought Crime Max M. Ward explores the Japanese state's efforts to suppress political radicalism in the 1920s and 1930s.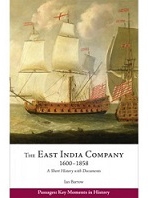 Ian Barrow
The East India Company, 1600–1858: A Short History with Documents (March 2017)
In existence for 258 years, the English East India Company ran a complex, highly integrated global trading network. It supplied the tea for the Boston Tea Party, the cotton textiles used to purchase slaves in Africa, and the opium for China's nineteenth-century addiction. Read more.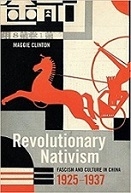 Maggie Clinton
Revolutionary Nativism: Fascism and Culture in China, 1925–1937 (April 2017)
In Revolutionary Nativism Maggie Clinton traces the history and cultural politics of fascist organizations that operated under the umbrella of the Chinese Nationalist Party (GMD) during the 1920s and 1930s.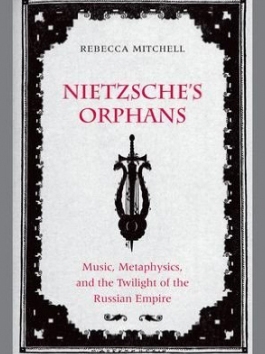 Rebecca Mitchell
Nietzsche's Orphans: Music, Metaphysics, and the Twilight of the Russian Empire (January 2016)
A prevailing belief among Russia's cultural elite in the early twentieth century was that the music of composers such as Sergei Rachmaninoff, Aleksandr Scriabin, and Nikolai Medtner could forge a shared identity for the Russian people across social and economic divides. Read more.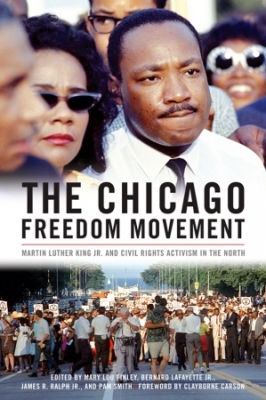 James R. Ralph
The Chicago Freedom Movement: Martin Luther King Jr. and Civil Rights Activism in the North (April 2016)
Edited by Mary Lou Finley, Bernard LaFayette Jr., James R. Ralph Jr. and Pam Smith
Foreword by Clayborne Carson
Six months after the Selma to Montgomery marches and just weeks after the passage of the Voting Rights Act of 1965, a group from Martin Luther King Jr.'s staff arrived in Chicago, eager to apply his nonviolent approach to social change in a Northern city. Read more.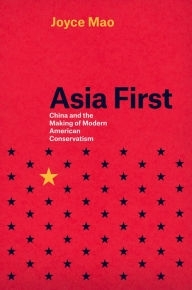 Joyce Mao
Asia First: China and the Making of Modern American Conservatism (June 2015)
After Japanese bombs hit Pearl Harbor, the American right stood at a crossroads. Generally isolationist, conservatives needed to forge their own foreign policy agenda if they wanted to remain politically viable. Read more.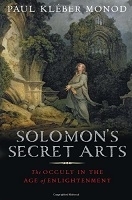 Paul Monod
Solomon's Secret Arts (May 2013)
The late seventeenth and eighteenth centuries are known as the Age of Enlightenment, a time of science and reason. But in this illuminating book, Paul Monod reveals the surprising extent to which Newton, Boyle, Locke, and other giants of rational thought and empiricism also embraced the spiritual, the magical, and the occult. Read more.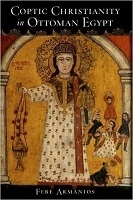 Febe Armanios
Coptic Christianity in Ottoman Egypt (February 2011)
First English-language book to date that focuses exclusively on Copts in early modern Egypt (sixteenth to eighteenth centuries). A unique study of Coptic rituals and religious expression after the Islamic conquests of Egypt and before the nineteenth century. Examines new manuscripts sourced from Coptic archives. Read more.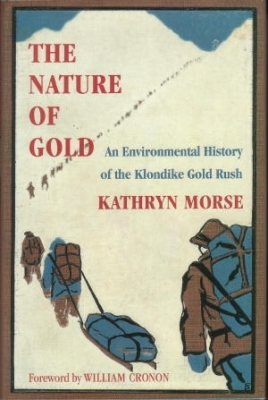 Kathryn Morse
The Nature of Gold: An Environmental History of the Klondike Gold Rush (February 2010)
In 1896, a small group of prospectors discovered a stunningly rich pocket of gold at the confluence of the Klondike and Yukon rivers, and in the following two years thousands of individuals traveled to the area, hoping to find wealth in a rugged and challenging setting. Read more.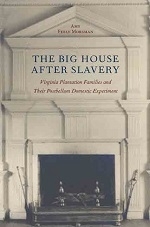 Amy Feely Morsman
The Big House after Slavery: Virginia Plantation Families and Their Postbellum Domestic Experiment (October 2010)
The Big House after Slavery examines the economic, social, and political challenges that Virginia planter families faced following Confederate defeat and emancipation. Amy Feely Morsman addresses how men and women of the planter class responded to postwar problems and how their adaptations to life without slavery altered their marital relationships and their conceptions of gender roles.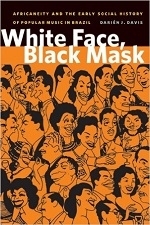 Darien J. Davis
White Face, Black Mask: Africaneity and the Early Social History of Popular Music in Brazil (March 2009)
Although African influences undeniably pervade the popular music of Brazil, until now few books have examined the role of Blackness—what author Darién Davis calls "Africaneity"—in the creation and development of twentieth-century Brazilian musical traditions. Read more.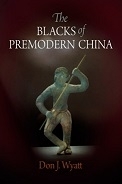 Don J. Wyatt
The Blacks of Premodern China (2009)
Premodern Chinese described a great variety of the peoples they encountered as "black." The earliest and most frequent of these encounters were with their Southeast Asian neighbors, specifically the Malayans. Read more.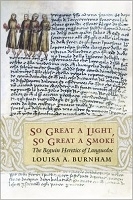 Louisa A. Burnham
So Great a Light, So Great a Smoke: The Beguin Heretics of Languedoc (December 2007)
In So Great a Light, So Great a Smoke, Louisa A. Burnham takes us inside the world of a little-known heretical group in the south of France in the early fourteenth century. Read more.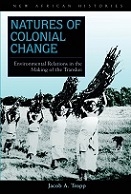 Jacob A. Tropp
Natures of Colonial Change: Environmental Relations in the Making of the Transkei (October 2006)
In this groundbreaking study, Jacob A. Tropp explores the interconnections between negotiations over the environment and an emerging colonial relationship in a particular South African context—the Transkei—subsequently the largest of the notorious "homelands" under apartheid. Read more.