Don Wyatt's podcast with RCGA's New Frontiers is now out.
You can find it here or on most major podcast platforms.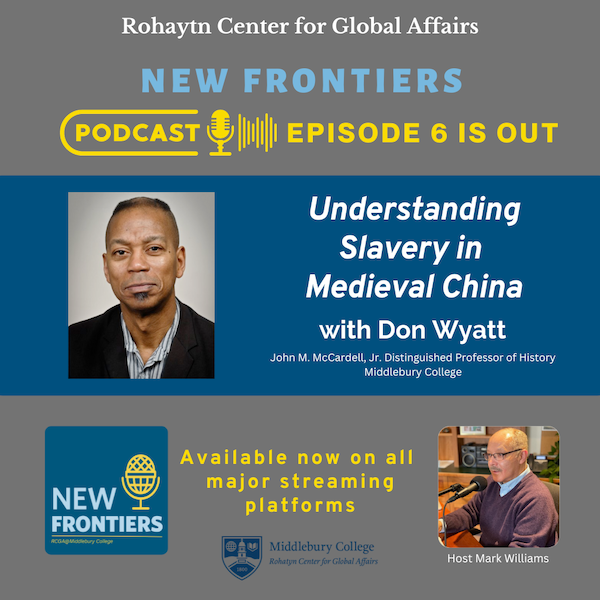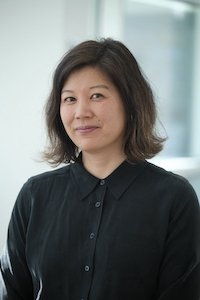 New Frontiers Podcast with Professor Joyce Mao, Ph.D.: "China and the American Right"
"Asia First was an insistence that Pacific affairs receive as much if not more attention than European Atlantic relations in the Cold War. Its proponents, its supporters, many of whom were very powerful, conservative voices in the Senate and in Congress, felt like U.S. foreign policy after World War II was neglecting mainland Asia and therefore imperiling the whole Cold War." —Joyce Mao
In this episode, Mark Williams talks with Joyce Mao, Middlebury College associate professor of history, about the Asia First initiative and, in particular, the effects that U.S.-China-Taiwan relations had on American domestic politics. Why were American conservatives so interested in Asia after WWII and in China particularly? In what ways, if any, did conservative concerns over China influence U.S. foreign policy, and how did conservatives' interest in China help shape the development of the political right in the United States?
Joyce Mao's book, Asia First: China and the Making of Modern American Conservatism, was published in 2015 by the University of Chicago Press.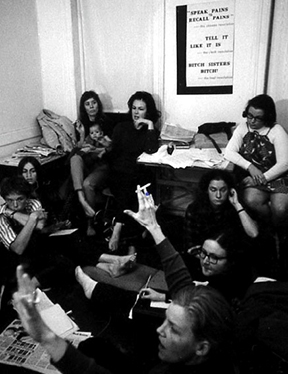 Undoing the Property Form: Feminist Consciousness Raising as a Practice of Freedom
A lecture and conversation with Liz Kinnamon (University of Arizona)
Thursday, April 7, 4:30pm
Robert A. Jones '59 House (RAJ) Conference Room
This event will be livestreamed at the link below.
https://www.middlebury.edu/stream
This talk examines 1960s and 70s feminist Consciousness Raising as an example of creating positive freedom—the "freedom to," rather than the negative "freedom from." Riffing off a tweet that went viral in 2019, Liz Kinnamon juxtaposes the model of the liberal subject created by pop therapeutic discourse with the work done by Second Wave feminists to forge liberation as a relational project. Kinnamon paints a picture of what radical feminist Consciousness Raising was; how it developed out of Third World liberation movements, such as in Vietnam and China, and Civil Rights; how it spread across the US and transnationally; and what kinds of effects these group practices had. If the tweet's virality suggests a kind of tapping into the cultural zeitgeist, the talk asks what vision of social relations predominates today, and whether another form of relationship is possible. The talk draws from the Milan Women's Bookstore Collective, an Italian feminist group; Indigenous critiques of European relationality; Marx; Freud; and primary Women's Liberation documents from the US. 
Liz Kinnamon is a writer, teacher, and feminist historian, currently completing a PhD in Gender and Women's Studies at the University of Arizona. Their book manuscript explores "attention" from a Marxist feminist perspective, following the importance placed on attentive capacity from plantations, through scientific management and contemporary tech cultures, to social movements. They are currently working to publish, with Carol Giardina, The Consciousness-Raising Correspondence, 1968-69, a collection of letters written between founding members of Women's Liberation when the movement was first cohering in the United States. The letters show the effervescent thinking, connection, and effort involved in developing some of the movement's basic theories — from "the personal is political" to the practice of Consciousness Raising. Kinnamon has published in such venues as Women & Performance: a journal of feminist theory, Bookforum, and the Los Angeles Review of Books.
Cosponsored by the History Department, Academic Enrichment Funds, American Studies Program, The Program in Gender, Sexuality, and Feminist Studies and The Feminist Resource Center at Chellis House, The Rohatyn Center and the Sociology Department
---
Charles S. Grant Memorial Lecture
The Grant lectureship is named in honor of Charles S. Grant, who was a gifted teacher and leading scholar of early American history in Middlebury's History Department prior to his untimely death in 1961. Shortly thereafter, his College colleagues and friends in the community raised funds to establish a lectureship in his honor. Over the past 50 years, the Grant Fund has brought many distinguished historians to Middlebury.
Check back for spring 2022 details.
---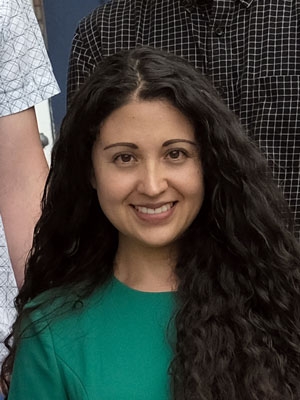 History Department Welcomes Elsa Mendoza
Elsa Mendoza, assistant professor of history, earned her MA and PhD in history at Georgetown University. She is a historian of slavery and interested in digital humanities. She is the associate curator of the Georgetown Slavery Archive and recently coedited Facing Georgetown's History: A Reader on Slavery, Memory, and Reconciliation.
Read the full article: Middlebury Welcomes 44 New Faculty for Fall Semester
---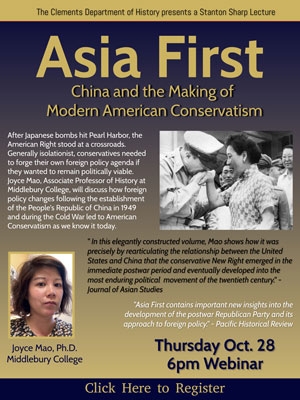 Asia First: China and the Making of Modern American Conservatism
Professor Joyce Mao, PhD, will be giving the Stanton Sharp Lecture Webinar at Southern Methodist University on Thursday, October 28, 2021, at 7:00 PM EST.