Each year the department puts on a student musical during the winter term in January. These performances are partially supported by the  Christian A. Johnson fund and the Jean Berger Discretionary Initiative of Middlebury College. 
View the gallery in a new window.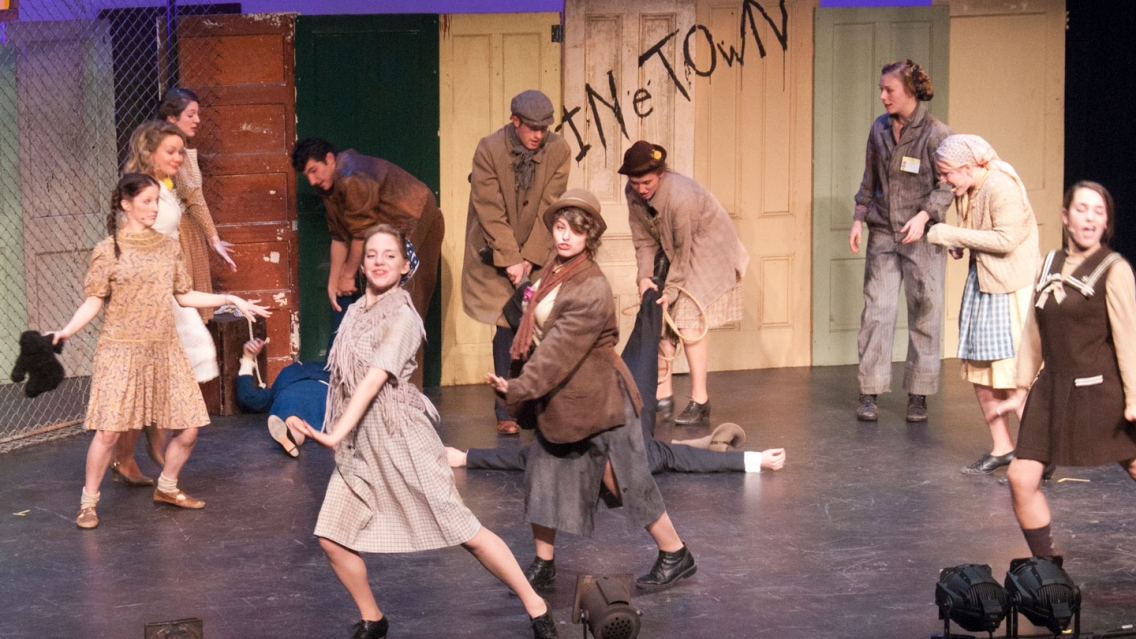 Winter Term, January 2023

AUDITIONS
First week of Fall 2022 Semester:
THURSDAY-SUNDAY, SEPTEMBER 15-18
SIGN-UP SHEET OUTSIDE MUSIC DEPT. OFFICE
3RD FLOOR  MAHANEY ARTS CENTER

The Middlebury College Department of Music
and
Town Hall Theater present

FUN HOME - The 2023 Winter Term Musical

May be taken as a Winter Term 2023 Course

Seeking actors and musicians for
this Pulitzer Prize-winning musical

Some music rehearsals during fall term
and then intensive rehearsals during Winter Term
leading to 4 performances:  January 27-30, 2023


Questions: Doug Anderson, Director at douglasanderson@comcast.net and Carol Christensen, Voice Director at christen@middlebury.edu


Interested musicians should contact
Music Director Ronnie Romano at rromano@middlebury.edu

 
They are performed at the town of Middlebury's Town Hall Theater. 
Past Performances
Company (2022)
The Light in the Piazza (2020)
Saturday in the Park with George (2019)
Cabaret (2018)
City of Angels (2017)
Chicago (2016)
Ragtime (2015)
Les Miserables (2014)
Into the Woods (2013)
Hairspray (2012)
Urinetown (2011)
The Wild Party (2010)
Gypsy (2009)