The Middlebury College Choir is a community of undergraduate singers of diverse musical backgrounds and interests who seek to share and excel in choral music performance as a substantial part of their education and development as global citizens.
Audition Today!
Auditions are open for all voice parts! Visit the link below for more information.
2022-2023 Information and Resources
About the Choir
Conducted by Jeffrey Buettner, Professor of Music, the Choir sings music of the choral canon, folk music of different global traditions, American music and new compositions. College Choir performs choral-orchestral works with student and guest instrumentalists, and student and alumni soloists are featured frequently.
Past repertoire includes works by Benjamin Britten, Tarik O'Regan, Johannes Brahms, and choral-orchestral works by Gabriel Fauré, G. F. Handel (including the oratorio Esther in 2017), Wolfgang Mozart, Leonard Bernstein and several cantatas and major works by J.S. Bach. In 2019, the College Choir premiered And I Shall Sing by Christina Whitten Thomas '01, commissioned by the College Choir.
Rehearsals are Monday and Wednesday, 4:30 - 6:30 p.m. in The Chapel.
Performance and Touring
College Choir performs concerts each semester, including the Middlebury Bach Concerts, Lessons and Carols, and annual College services. College Choir has also performed several semi-staged operas with the Opera Company of Middlebury.
College Choir tours domestically and internationally, including Estonia, Latvia, and Lithuania (2018), Berlin, Leipzig, Prague and Vienna (2014), and Montréal (2013). The Choir toured to New York and Brooklyn (2019), Boston and New York (2016), Washington, DC (2015), Monterey and San Francisco (2011), and Boston and New York City (2009, 2019, 2022). College Choir travels to Morocco and Spain in May-June 2019.
For links to 2019-2021 recorded performances, please visit www.middleburycollegechoir.org and our YouTube channel.
View the gallery in a new window.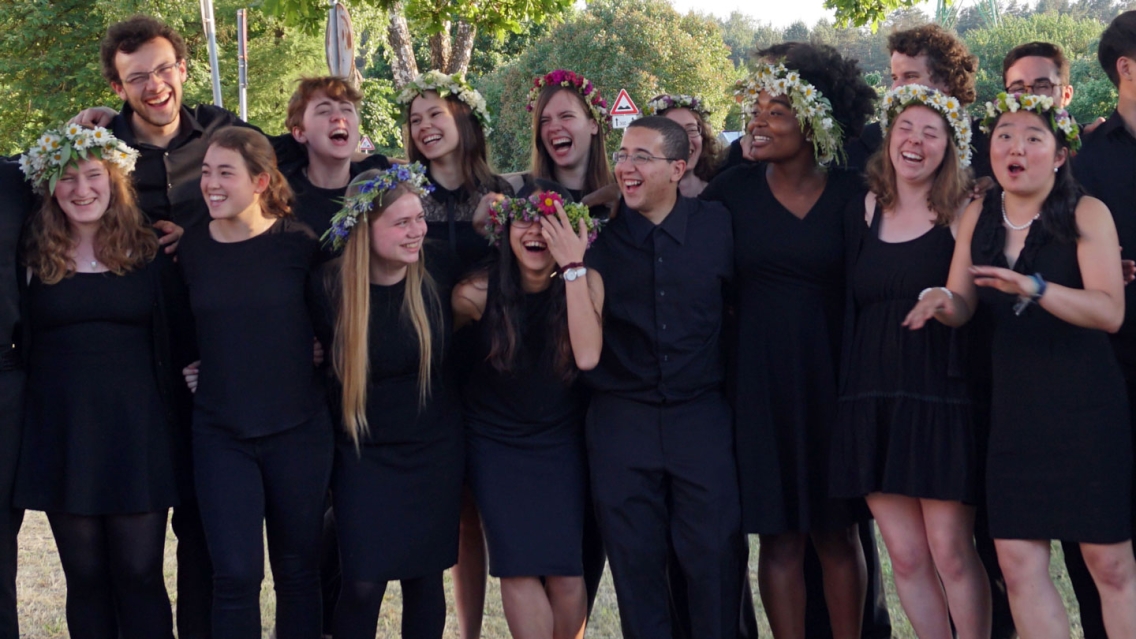 Choir Around the World
Contact
In 2022-2023, please contact Ronnie Romano '20, Visiting Lecturer in Music, rromano@middlebury.edu.
For information, please contact the Music Department or email or call Jeffrey Buettner at buettner@middlebury.edu and (802) 443-5938.
Listen!
Hear the Choir performing in concert at the University of Tallinn, May 30, 2018.