Computer Science and Engineering Track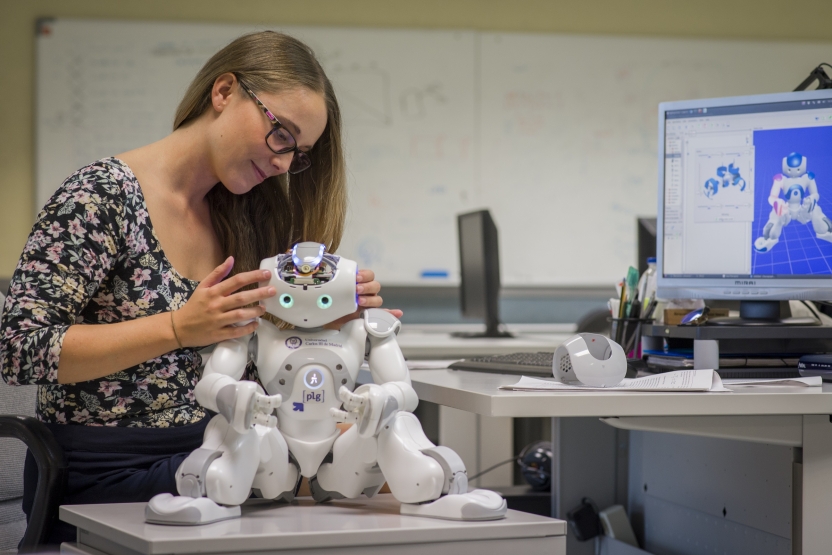 Students can take Computer Science and Engineering classes at the Universidad Carlos III de Madrid. UC3M is renowned for its research excellence and the Leganés Campus houses a School of Engineering which specializes in providing a multidisciplinary, holistic training to future engineers. The program boasts state-of-the-art equipment in laboratories and computer rooms.
Curriculum
Required language class at the Sede Prim 
Optional course in the Humanities at the Sede Prim
1 or 2 Engineering courses at the UC3M.
1 Research Lab or internship
Each course at UC3M will be accompanied by a math tutorial. This is required for all international students and will be conducted in English, while all other components of the program will be in Spanish. 
Engineering Courses
Students may select 1-2 elective courses from the Engineering offerings at UC3M.
Research Opportunities
Students can participate in a research lab for academic credit, and there are multiple research groups at the School of Engineering. Learn more about the research happening at UC3M here. Please note that not all research groups are open to international students, and specific projects are not guaranteed to be available. 
Internship Opportunities
Students interested in interning must verify that their home institutions will accept academic credit for the specific experience. General internship application procedures and deadlines will apply.
Some examples of past internships:
Zerolynx, a Spanish business group specialized in cybersecurity, intelligence and physical security.
Smile and Learn, an adaptive learning platform specialized in Content and Language Integrated Learning (CLIL). The platform reinforces curriculum subjects, such as Math, Literacy, Foreign Languages and Science.