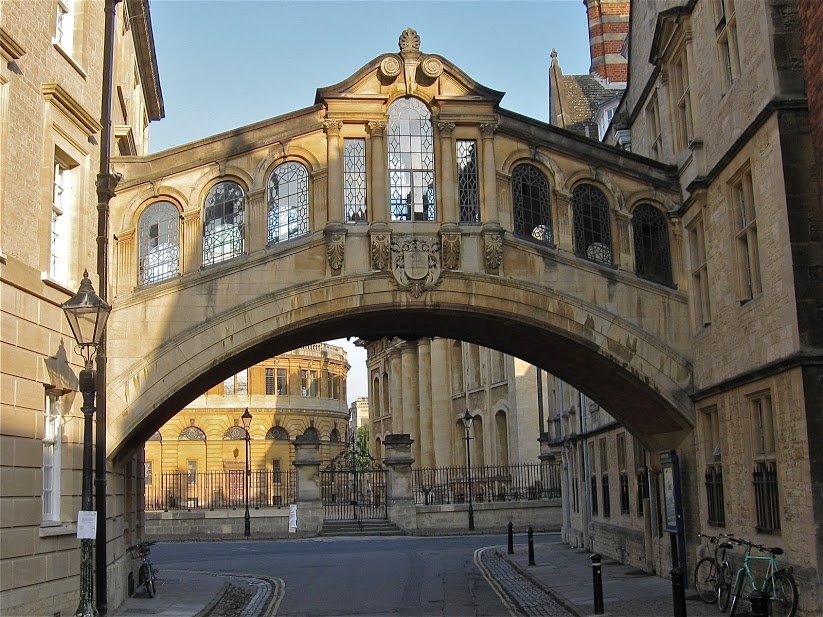 Oxford is home to one of the most ancient and famous universities in the English-speaking world.  It has both extraordinary academic assets and a wealth of cultural activities that are open to M-CMRS students.  There is so much to do in Oxford that it is hard to be bored.
Culture
Museums & Galleries
There are several world-famous museums and art galleries in Oxford, such as the Ashmolean, Pitt Rivers, the Natural History Museum and Museum of the History of Science.  In addition there are extensive offerings of music and drama, not least in the two professional theaters, the Playhouse and the New Theatre.
Oxford has a truly remarkable concentration of museums and galleries, covering pretty much every form of art, and the whole range of human history and endeavor. Just as in other parts of Oxford cultural life, there really is much more here than anyone could reasonably expect in a city this size.
Students should note that the majority of museums and galleries in the UK are free to enter, with admission generally being charged only for exhibitions or special events. M-CMRS regularly organizes tours of Oxford libraries and special collections, and students are also encouraged to explore the university botanical gardens, as well as the beautiful gardens and buildings of the numerous Oxford colleges.
Music, Drama & Cinema
The musical and dramatic life of Oxford is truly dizzying. Whatever your tastes, you can find something to enjoy or to join in pretty much every day of the week. Venues include two professional theaters, a huge selection of nightclubs, several small theaters, the oldest custom-built concert hall in Europe, college theaters, at least one huge indie band venue, college chapels, and any number of churches.
There are choirs, orchestras, bands, chamber music groups, cinemas, improv and theater clubs, open-mic nights, gigs, recitals, comedy, and concerts to suit all audiences and tastes.
So, if music or drama, live or celluloid, moves you, there is really very little excuse for being bored in Oxford.
Religious Life
Virtually every major world religion has a worshipping community in Oxford. M-CMRS students have regular opportunities for worship at Keble and within their own tradition.
Keble College Chapel is open every day to all for personal prayer and meditation. There are also daily services to which all members of the College (including M-CMRS students) are warmly invited. Although the services are those of the Church of England, all baptized persons who have communicant status in their own denomination are welcome to receive Holy Communion. The Chapel community has a lively social life with many opportunities for fellowship and fun.
There are also a number of student-led religious societies within the College and University. The Catholic Chaplaincy and Catholic Society organizes social events, and coordinates theological study, charity and social work. The Oxford Inter-Collegiate Christian Union arranges a lively program of meetings and worship. The University Jewish Society is flourishing, holding daily meals and frequent events. The University Islamic Society also thrives, with a full program of religious and social activities.
Other societies cater for, among others, Baha'i, Buddhist, Hindu, Jain, Sikh, Taoist and secular students.
University Societies
Through their status as associate members of Keble College, M-CMRS semester students are entitled to join College clubs as well as a huge variety of University clubs and societies. The range of University clubs and societies is impressive, covering music, drama, politics, religion, sport, and many other subject areas and fields of interest.  Membership of most clubs is free or relatively cheap and can be an excellent way of meeting people outside M-CMRS and Keble.
Location
Oxford is renowned for its variety of excellent shops and people travel from miles around to use them. M-CMRS' city center location gives you the ultimate Oxford shopping experience on your doorstep and it is located a few steps away from the Westgate Shopping Mall. 
Easy to Escape
And if you need a break or want to explore, Oxford is ideally placed for easy access to London and to airports, rail and coach stations for weekend visits to continental Europe, Ireland or other parts of the United Kingdom.
No matter how stimulating the program they belong to, how beautiful the city they are living in, or how exciting its social and cultural life, sometimes anyone might want to get away.