In addition to its location in the incredible city of Oxford, the Middlebury-CMRS semester program offers a number of distinct advantages: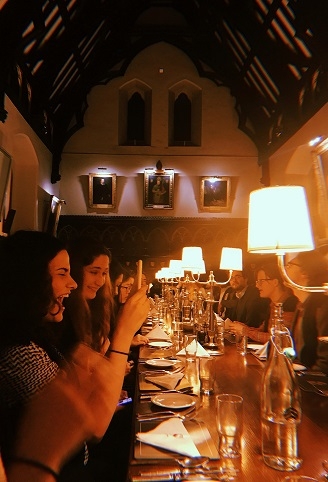 Carefully structured academic coursework. For 10 weeks of the semester, students take two traditional Oxford one-to-one tutorials, along with a readings seminar. For the remaining 4 weeks, students write a supervised research paper on a subject chosen by them in consultation with academic staff.
Course offerings designed to serve the needs of students at

US

colleges and universities. We can tailor tutorial classes to meet

US

major requirements.  
A broad range of courses within all of the Humanities, including modern subjects. You'll find everything from ancient history to 20th-century poetry on our course list.
Courses in Languages and Social Sciences can be arranged through consultation with the Senior Tutor.
On-site academic advising by the team of Principal, Senior Tutor and Assistant Senior Tutor and on-site support and information from the Administrator.
On-site out-of-hours personal advising and information from two Junior Deans who reside in the building.
Superbly-located building right in the heart of Oxford.
A close relationship with Keble College and full use of college facilities.
Access to the Bodleian Library's remarkable network of resources.
An on-site library of 17,000 volumes.
Field trips within and outside Oxford.
Organized activities and student events.
40 years of

CMRS

experience in Oxford, combined with Middlebury College's 70-year reputation of excellence in study abroad.
The program has more than 4,000 alumni, so don't just take our word for it. See more of what they have to say.