Middlebury boasts a rich variety of resources and activities for the study of German.
In addition to its extensive collection of books, the Davis Library has many current German periodicals as well as German films and music.
For anyone on campus during the summer, the German School provides a continuous offering of lectures, plays, concerts, films, and sporting events in German.
And, of course, the many German-speaking visitors to campus and speakers of German at the College and elsewhere in Vermont give our students an excellent opportunity to practice their language skills before studying in Germany and to keep them fresh after their return.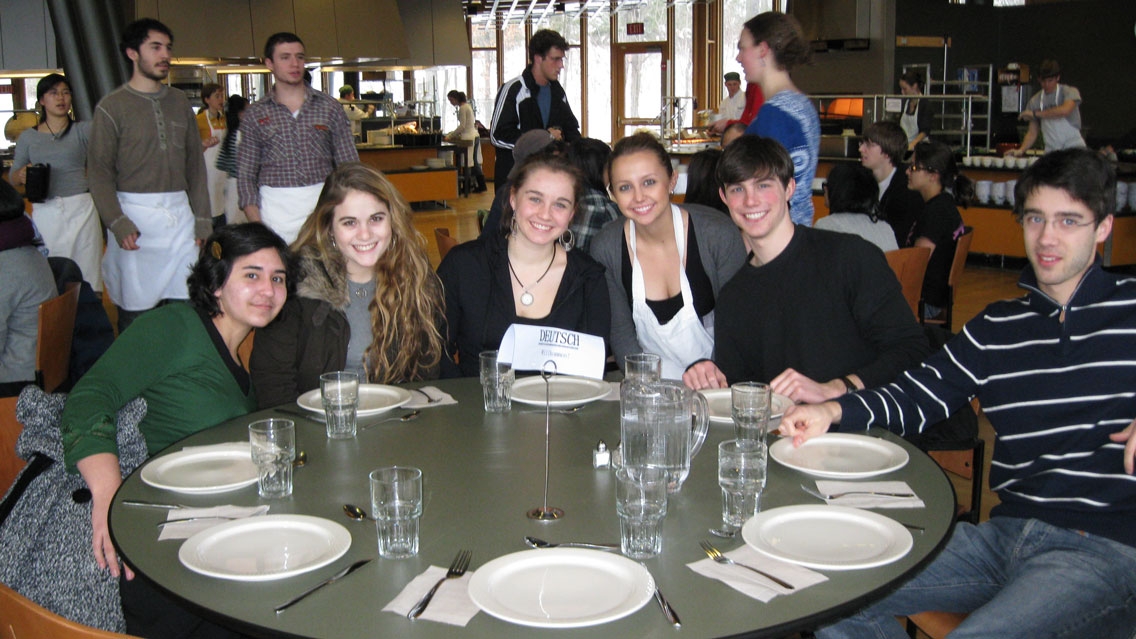 Language Tables
Currently housed in the Redfield Proctor dining hall, the language tables offer students a place to speak and listen together over lunch. The German table is a very popular place to meet students who have just returned from abroad or have other great stories to tell, or to chat with the German assistant and German professors to practice German with a native speaker! Guten Appetit!
For Future Teachers
Students who wish to be certified as teachers of German should plan to take GRMN 0304, GRMN 0310, GRMN 0330, and GRMN 0334 and should consult the requirements for certification described in the Education Studies Program pages.
Forms
The worksheet below is designed to help German majors plan their academic programs and track their progress toward completion:
Library and Technology
Frequently Asked Questions