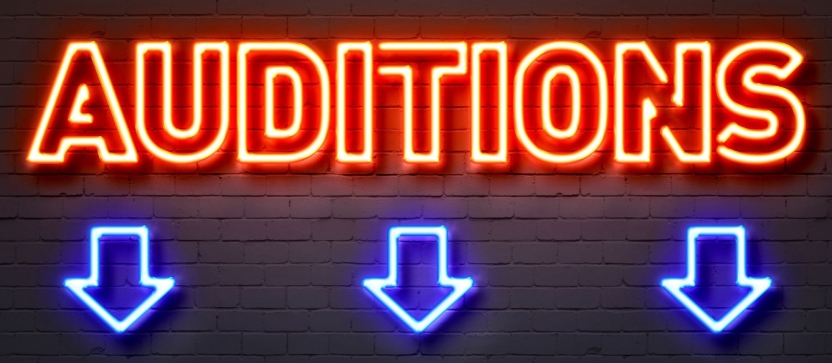 The Theatre Department invites ALL STUDENTS to Audition for the Fall 2023 faculty directed productions 
Friday, April 21st from 6 to 9 pm at Mahaney Arts Center, Room 232 
---
Greek Tragedy by Lia Romeo (THEA 0210A)
Directed by Michole Biancosino, performances on October 26-28, Wright Memorial Theatre
Anna is a famous and fabulous Instagram influencer. Jennifer is her drab best friend. But Jennifer is the one who's been writing all of Anna's content, while Anna spirals into addiction and out of control. And now Jennifer's the one who's writing this play. A story about telling stories… and about how to live our lives when we live our lives online. Cast will be anywhere from 7-15 people.
Polaroid Stories by Naomi Iizuka (THEA 0210B)
Directed by Alex Draper, performances on November 30-December 1, Seeler Studio Theatre
Naomi Iizuka describes her play Polaroid Stories as "a visceral blend of classical mythology and real life stories told by street kids." 10 actors play characters ranging from Echo, Eurydice, Orpheus and Narcissus to Skinhead, Kaos, Melody and Disappear. "Iizuka journeys into a dangerous world where myth-making fulfills a fierce need for transcendence, where storytelling has the power to transform a reality in which character's lives are continually threatened, devalued and erased. Like their mythic counterparts, these modern-day mortals are engulfed by needs that burn and consume. Their language mixes poetry and profanity imbuing the play with Lyricism and great theatrical force." Cast: 10
---
Student Productions
Beta Bitches by Emily Yuko Walborn and Storm Still by Gab Reisman and Beck Barsanti's project of scenes (title TBD)
******************************************************************************
Call Back Times (April 22-23)
For  Polaroid Stories: Saturday 10am-1pm and Sunday 1-3pm
For Greek Tragedy: Saturday 3-6pm and Sunday 10am-12pm
For student directed productions: TBA
******************************************************************************
---
Additional Information:
Come to the MAC lobby at 5:45pm to sign up for a slot. We will hear people individually in the order they have signed up. All are requested to have a 45 - 60 second monologue, memorization and preparation are strongly preferred.
PLEASE NOTE: If you are unable to attend auditions in person, please send a short video of your monologue to Michole Biancosino & Alex Draper. Videos received by Thursday April 20th will be considered for the callbacks.
Need a Monologue?
Bring your own or the Theatre Department has a few options available for you here (you must be signed in to Google with your College credentials).
Callbacks
Callbacks will be held the weekend of April 22nd & 23rd, perhaps extending into the following week. All Students will be contacted via email.
Final cast lists will be emailed and posted (on the Theatre bulletin board) prior to fall registration.
---
Interested in getting involved in productions not as a performer? Stop by the Tech Info Table in the lobby outside
Interested in being part of a production but not as a performer? There's more to theatre than what the audience sees! You can enroll in THEA 0210 A or B as a stage manager or assistant stage manager (requires permission from director), or enroll in THEA 0119 A and create lighting, scenery, and props. Student shows need designers, stage managers and  light and sound board operators.
Stop by the Tech Info Table in the MAC lobby outside MAC 232 during auditions or email rimmer@middlebury.edu for more information!