Each student selects one seminar.  Seminars complement the one-to-one work of the tutorial by fostering students' presentational skills, by encouraging students to learn from each other, as well as from the tutor, and by requiring a substantial research essay produced over the period of ten weeks.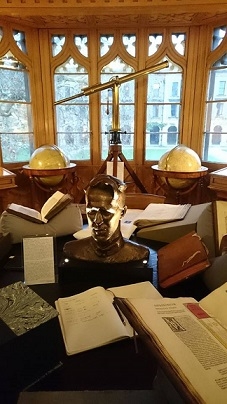 Seminar sessions are one and a half to two hours long, and vary in format and style according to the requirements of the subject and the needs of the participants.
Considerable importance is attached to the research essay. The seminar tutor assists in the choice of topic, advises on the use of resources, including the Bodleian Library, and monitors progress. The essay is expected to be a substantial and exemplary piece of research, which should be valuable in future applications to postgraduate or professional programs.