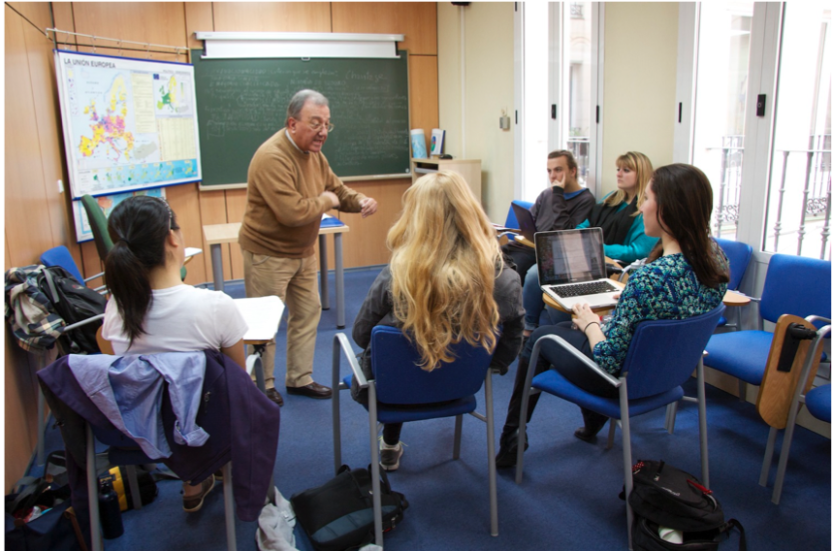 Sede Prim Course Offerings
Courses taught at the Sede Prim vary from fall to spring semester. See the schedules below for details.
Language
Literature
Culture
Upper Level Courses (available to undergraduate students with Director's approval)
Schedules
Sede Prim Course Registration *REGISTRATION DEADLINE: December 7*
 
Course registration at the Sede Prim will open approximately one month prior to the start of the term. Sede Prim courses will be open to a maximum of 16 students each. Those of you enrolled at a local university (UAM or Carlos III) will register for those university courses separately.
You will be placed in one of the language courses upon arrival—please do not register for a language class now.