Anna Wohlrab
Program Manager, World Association of Industrial and Technological Research Organizations (WAITRO); Research Associate, Fraunhofer-Gesellschaft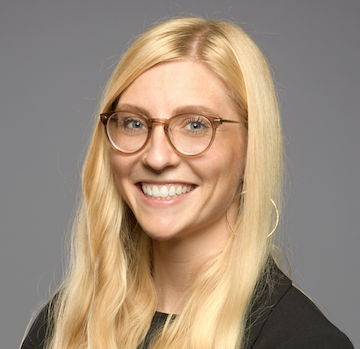 Anna Wohlrab originally is a trained conference interpreter, and holds two Master's Degrees in this field, one from the Technical University of Cologne and one from the Middlebury Institute of International Studies, where she also obtained a conflict resolution certificate.She wrote her Master's thesis on Interpreters and military personnel in Afghanistan: Relationship building, power and the role of language.
Anna is the acting Program Manager at the WAITRO Secretariat, hosted by the Fraunhofer-Gesellschaft, where she is responsible for developing and implementing the capacity development program. She redesigned the program shifting it from technical trainings to broader topics that focus on equal access and equitable partnerships in international collaborations. Within her capacity, Anna also leads a team of regional focal points around the world to assess the needs of the global membership to ensure everybody is getting a voice within the WAITRO network.
Additionally, she supports the Fraunhofer-Gesellschaft directly in her role as Research Assistant where she is co- developing SAIRA, an open innovation matchmaking platform for the SDGs.
Anna works towards facilitating the transfer of technologies and create equal international partnerships where local communities play a key role in identifying and solving the most challenging problems their regions are facing.
Anna is a Fellow of the German Academic Exchange Program (Graduate scholarship) and is a juror for this year's FISE Innovation Prize to evaluate the projects' social impact potential.