Each fall, the Development Practice and Policy (DPP) faculty offer competitive fellowships. Candidates for the DPP Fellowship are selected from an impressive pool of IPD and MPA admitted students.
Fellows are nominated for this honor based on a variety of factors including academic credentials, intellectual curiosity, relevant professional or volunteer experience, and a demonstrated commitment to their field of interest. Fellows are paired with a faculty member who can best support them in their academic and professional endeavors and they work with their faculty mentor on research and other projects. Meet some of our DPP fellows below: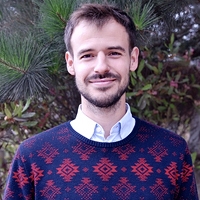 Óscar Cejudo Corbalán
Before the Institute: I volunteered with various associations: a rural school in Guatemala, Asociación Pro Derechos Humanos de Andalucía in Spain, and Red Cross Spain.
Career goal: Working in the field of peacebuilding, in order to contribute to the transformation towards a more just and equitable society.
Fun fact: I used to play the keyboard in a rock band called Ayswal
Tristan Guevin
Before the Institute: I worked as a program planner and administrator for a tribal government in Southeast Alaska, and served as an elected official on the City and Borough of Sitka City Council.
 
Career goal: Continue working to make public institutions and public spaces in the US more inclusive, equitable and just.
 
Fun fact: In 2010, I was ceremonially adopted into the Dakl'aweidí (killer whale) clan of the Tlingit tribe, and given the name Hint'eich.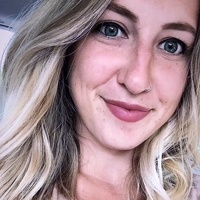 Emmy Ham
Before the Institute: I taught abroad for an academic year in Hyères, France followed by a year working at an affordable housing agency in Portland, Maine.
Career goal: My biggest career goal is to help move forward major issues like climate change and wealth inequality on national and international agendas.
Fun fact: I was in an Acapella group in college!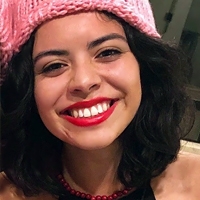 Elizabeth Motolinia
Before the Institute: I was teaching English in Spain for two years. My first year in Sevilla and my second in Santiago de Compostela.
Career goal: To lead immigration policy change in the United States and serve as an ally for immigrant women. 
Fun fact: I'm wildly fascinated by folklore and mythology.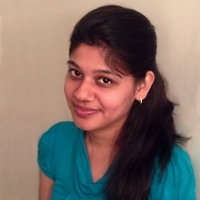 Subhra Rath
Before the Institute: I was working as a social worker in Upstate New York and since last year, I have been an Intern with the County of Monterey.
Career goal: I want to work in an international organization.
Fun fact: I had never seen snow in my home country but I survived the upstate New York cold! I love to do bottle art, glass, and canvas painting.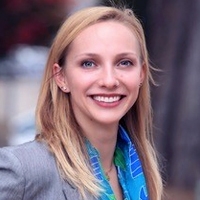 Leah Schluter
Before the Institute: I was a Residential Counselor working with teen girls in the juvenile justice system in Central Oregon to help them reintegrate into their communities.
Career goal: To create sustainable change in the way that International NGOs interact with communities and underrepresented people.
Fun fact: I am on a mission to visit all of the National Parks.