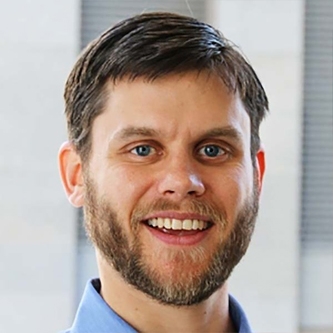 12.4.18—LECTURE CANCELED:  We apologize, but our speaker can no longer join us.   We hope to host him on this important topic in the spring.
Transportation is just beginning a clean transition.  As part of this, the global freight system that powers economies and jobs also creates an estimated 7 percent of annual climate impacts from greenhouse gas emissions, and various other biodiversity and air quality impacts to oceans, port communities, and inland corridors. While freight is expected to grow exponentially, and along with that growth, freight's potential ecological impacts, a clean-tech revolution is underway powered in no small part by global corporate buyers. Nate Springer, Manager at Business for Social Responsibility (BSR), will highlight many of the trends underway and the potential future of green freight with an emphasis on ocean and its links with other modes of transport. He will draw from experiences of the Clean Cargo Working Group that includes participation by 85 percent of ocean container transport carriers and 30 of their customers, as well as experience in other modes with the BSR's Future of Fuels.
About the Speaker
Nate Springer is a leader who builds sustainable transport business and supply chains. At Business for Social Responsibility (BSR), he leads two of BSR's green freight initiatives and many clean logistics sustainability projects for Fortune 500's. In this role, he managed the project that set Walmart's science-based target and launched the Sustainable Fuel Buyers' Principles with UPS, Walmart, Amazon, HP, IKEA, and PepsiCo that now numbers 17 signatories. He oversees best practice sharing, data collection, and supply chain engagement with 50 companies representing 85 percent of the ocean container shipping industry and designed BSR's approach for companies to build sustainable logistics strategies, roadmaps, and teams.
Nate has more than 15 years of experience in sustainability and stakeholder engagement, including internationally with the Peace Corps. He holds an M.B.A. and M.S. in Natural Resources from the University of Michigan and a B.A. in Environmental Science from Willamette University. He is fluent in Spanish.
Lecture Location:  McGowan 102
The McGowan Building is located at 411 Pacific Street, Monterey, CA, 93940, on the campus of the Middlebury Institute of International Studies. Attendees should enter through the glass doors from Pacific Street, and room 102 is located inside to the right. View the campus map.
Parking
Parking is available in any Middlebury Institute campus lot after 5 p.m., or on the street (time limits on surrounding streets end at 6 p.m.)
Questions
Contact Rachel Christopherson at the Center for the Blue Economy at cbe@miis.edu or (831) 647-6615 ext. 1.