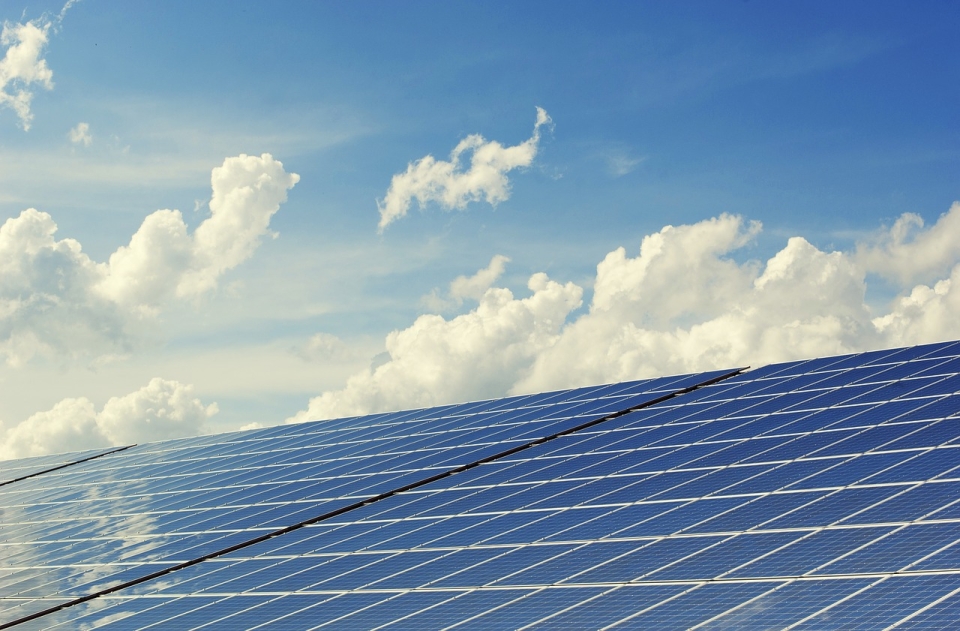 What does a secure energy future look like?  What are the greatest vulnerabilities to our energy system?   Join this panel discussion with speakers from government, industry, and defense. 
Students in the International Environmental Policy master's degree program at the Middlebury Institute have organized this event, bringing energy experts from diverse perspectives to address this important issue.   The public is invited to both the reception and discussion event.  The panel discussion will be moderated by Professor Moyara Ruehsen. 
Energy Security:  Challenges and Opportunities
Tuesday, April 23rd
Reception:  5:00pm to 6:00pm
Panel Discussion:  6:00pm to 7:30pm
On the campus of the Middlebury Inst. of Intl. Studies,
McGowan Building, Room 102
411 Pacific Street, Monterey, CA  93940
About the Panelists
Stephanie Kline:  Operational Energy Policy Analyst, Booz Allen Hamilton, working in the Office of the Secretary of Defense

Ms. Stephanie Kline is a contracted energy policy analyst with the Office of the Secretary of Defense. She graduated from MIIS' IEP program in 2006 and worked as a sustainability policy analyst for the Department of Defense. She commissioned in the Marine Corps in 2008, and worked extensively on preserving private working lands and training ranges in the southeast. After leaving active duty, Stephanie joined Environmental Defense Fund in Raleigh, NC, to help create its regional military energy program. She previously ran the Department of Energy's Solar Ready Vets program, a White House workforce initiative for transitioning service members. 
 

Danjel Bout:  Program Manager, Utility Cyber Security Branch, Safety Enforcement Division, California Public Utility Commission

Dr. Danjel Bout serves as the Program Manager for the Utility Cyber Security Branch (UCSB) in the Safety Enforcement Division of the California Public Utility Commission where he is tasked with working collaboratively with industry, local, state and federal agencies to ensure cyber system resilience and to inform the development of best practices, mitigations, and future investments in securing critical infrastructure. Dan has spent more than 25 years in public service, including high tempo operational roles leading emergency response and homeland security. Prior to state service Dan spent 24 years in the US Army, Army Reserve, and National Guard where he promoted from the rank of Private to Lieutenant Colonel.
 

Gopal Krishnan

Gopal Krishnan has over 30 years experience in fortune 500 firms internationally, and works as a Senior Vice President in corporate cybersecurity at Symantec, the largest private cybersecurity firm in the world. He is the global leader of sales operations, strategy, product marketing and system engineering. He has also held senior leadership positions in marketing and strategy for Unilever, SC Johnson, and Coca Cola.
 

Dr. Emma Stewart

Dr. Emma Stewart is the Deputy Associate Program Leader for Infrastructure Systems, Cyber and Infrastructure Resilience at Lawrence Livermore National Laboratory. She earned her PhD in Electrical Engineering, Fuel Cells, and Power Systems from the University of Strathclyde in the United Kingdom. She has worked as a researcher at Sandia National Laboratories investigating hydrogen technologies, and as Senior Engineer at DNV KEMA Renewables, Inc., modeling and analysis projects and high renewable penetration studies for large utility customers.

 
Questions for the Panel
What does the future of US infrastructure look like given the increasing sophistication of cyber terrorism?
How do we develop a secure smart grid?
What are the greatest vulnerabilities to infrastructure and our energy system from the threats of climate change, natural disasters and cyber and physical terrorism?
What are the greatest vulnerabilities? How are physical threats, natural disasters and cyber threats to energy being addressed?
What does a secure energy future look like?
Suggested Pre-Reading
Lecture Location:  McGowan 102
The McGowan Building is located at 411 Pacific Street, Monterey, CA  93940, on the corner of Franklin and Pacific. Enter from Pacific street through a set of glass double-doors (use set of doors on the right), MG102 is straight ahead across a small seating atrium.   View the campus map.
Parking
Parking is available in any Middlebury Institute campus lot after 5 p.m., or on the street (time limits on surrounding streets end at 6 p.m.)
Questions
Contact Rachel Christopherson at the Center for the Blue Economy at cbe@miis.edu or (831) 647-4183.