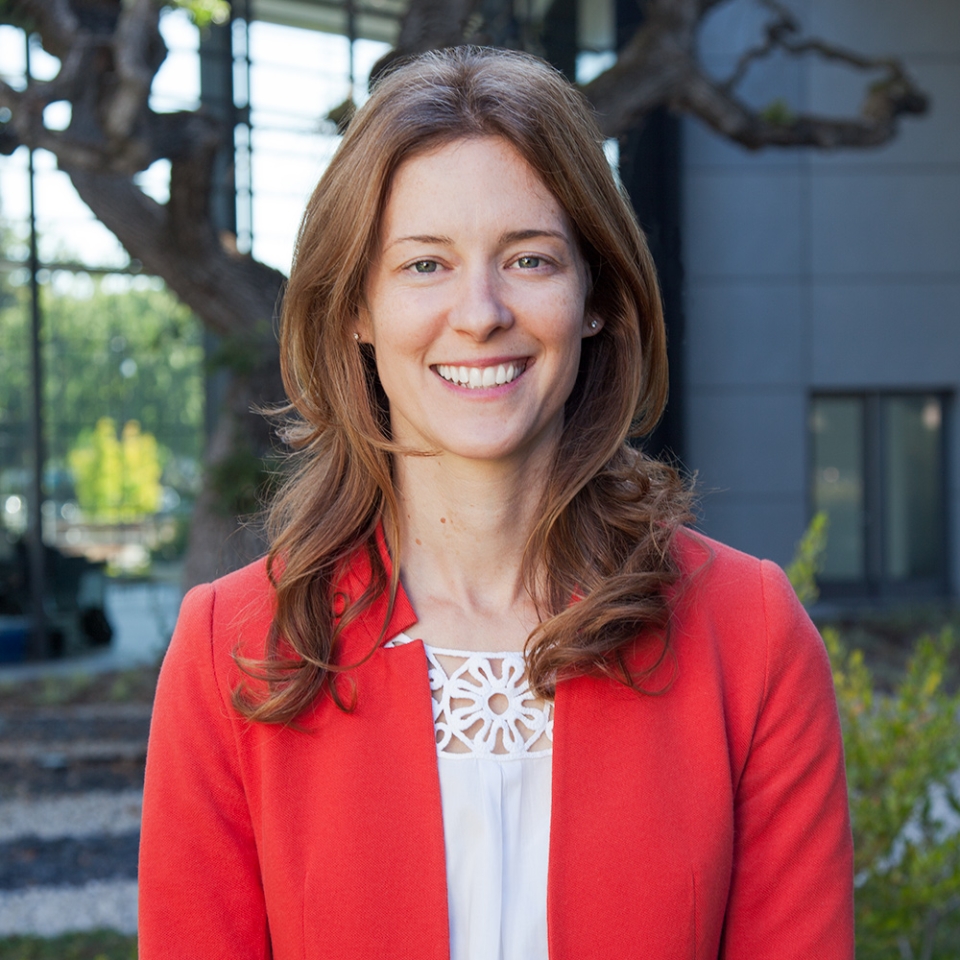 Where We've Come, Where We're Going
Join Lara Birkes, Co-founder of Eqogo, as she shares thoughts on the current challenges in sustainable business, the future of corporate sustainability management (including supply chain and rapidly evolving technology), and what it means to be a women leader in corporate America.
About the Speaker:  
Lara is sustainability strategist & policy professional with over fifteen
years experience in the field. She currently serves as Co-Founder of
California benefit corporation tech start-up Eqogo, working to develop a
robust transparency tool that assigns products a simple score based on
their environmental and social impact.
Previously Lara led the Hewlett Packard Enterprise (HPE) global
sustainability team, working to capture the power of technology to solve
some of the world's toughest social and environmental challenges. As
Chief Sustainability Officer & VP Lara guided the development and
management of strategic Living Progress programs, oversaw the
operation of the HPE Foundation, and collaborated with senior leaders
across the organization to ensure the full integration of corporate
responsibility into the company's business strategy.
Lara came to HPE from the Virgin Unite Foundation in London working
as Acting Director of Strategic Partnerships & Initiatives. Previously she
was based in Geneva and led the Global Policy Affairs team for the
World Business Council for Sustainable Development (WBCSD), driving
engagement with international organizations, governments and
multilateral institutions. Lara also served as the Head of Strategic
Initiatives with the World Economic Forum, managing the Organization's
G20 initiative, their community of U.S. Government officials and the
Working Group on Trade and Climate Change.
Bringing a diverse background of public and private sector policy
experience, Lara was a fellow in the development division of the World
Trade Organization (WTO) and the International Center for Trade &
Sustainable Development (ICTSD), served as a Fulbright Scholar in
Morocco, worked as an International Economic Specialist with a
Washington D.C. law firm, and held positions on Capitol Hill with the U.S.
Senate Finance Committee and in the office of Senator Tom Daschle.
Lara holds a B.S. degree in International Business & Management from
the University of Montana, a M.A. degree in International Trade Policy
from the Middlebury Institute of International Studies in Monterey,
California and is a World Economic Forum Global Leadership Fellow.
Lara's passion for sustainability is driven by her love of nature. As an
outdoor enthusiast, avid skier and mountaineer, away from work you can
usually find Lara in the mountains with her Golden Retriever. She calls
Paradise Valley, Montana home.
Lecture Location:  McGowan 100
The McGowan Building is located at 411 Pacific Street, Monterey, CA, 93940, on the campus of the Middlebury Institute of International Studies. Attendees should enter through the glass doors on left from Pacific Street, and room 100 is located inside to the left.
Parking
Parking is available in any Middlebury Institute campus lot after 5 p.m., or on the street (time limits on surrounding streets end at 6 p.m.)
Questions
Contact Rachel Christopherson at the Center for the Blue Economy at cbe@miis.edu or (831) 647-4183.