–
McGowan MG102
411 Pacific Street
Monterey, CA 93940
View in Campus Map
Closed to the Public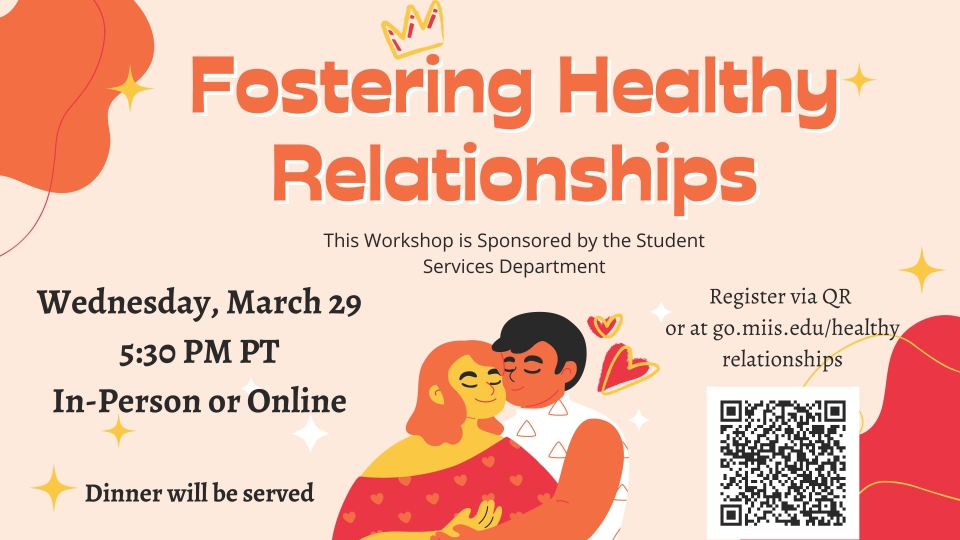 In observance of the upcoming month of April (Sexual Assault Awareness Month), Student Services will be holding a Healthy Relationships Workshop on Wednesday, March 29th at 5:30 PM. Dinner will be served to those who attend in person, but we will broadcast this workshop over Zoom for those who prefer to attend virtually.
This workshop will be hosted by the Prevention Education Director at the Monterey County Rape Crisis Center. Lydia Turke is a fierce advocate for gender equity and reproductive justice, and has spent the last 4 years of her career in this field. Previous to her position at the MCRCC, she was a sexual health educator at Planned Parenthood. Lydia believes that through community education and access to resources, we can prevent sexual violence, ensure all folks are treated with love and respect, and provide survivors with the healing and support they deserve.
This workshop serves to explore the concept of healthy relationships and affirmative consent. We will be doing activities to understand not only the universal red and green flags of relationships, but personalizing what a healthy relationship looks like to you. We all have different lived experiences that shape the ways we interact in relationships, and deserve to honor what best suits our needs. Come ready to explore not only the healthy vs. unhealthy, but compatible vs. incompatible.
We look forward to seeing you all there! Please fill out this form to register for the event, and email student.services@middlebury.edu with any questions.
Sponsored by:

MIIS- Student Affairs