IEM Practicum Strategy Session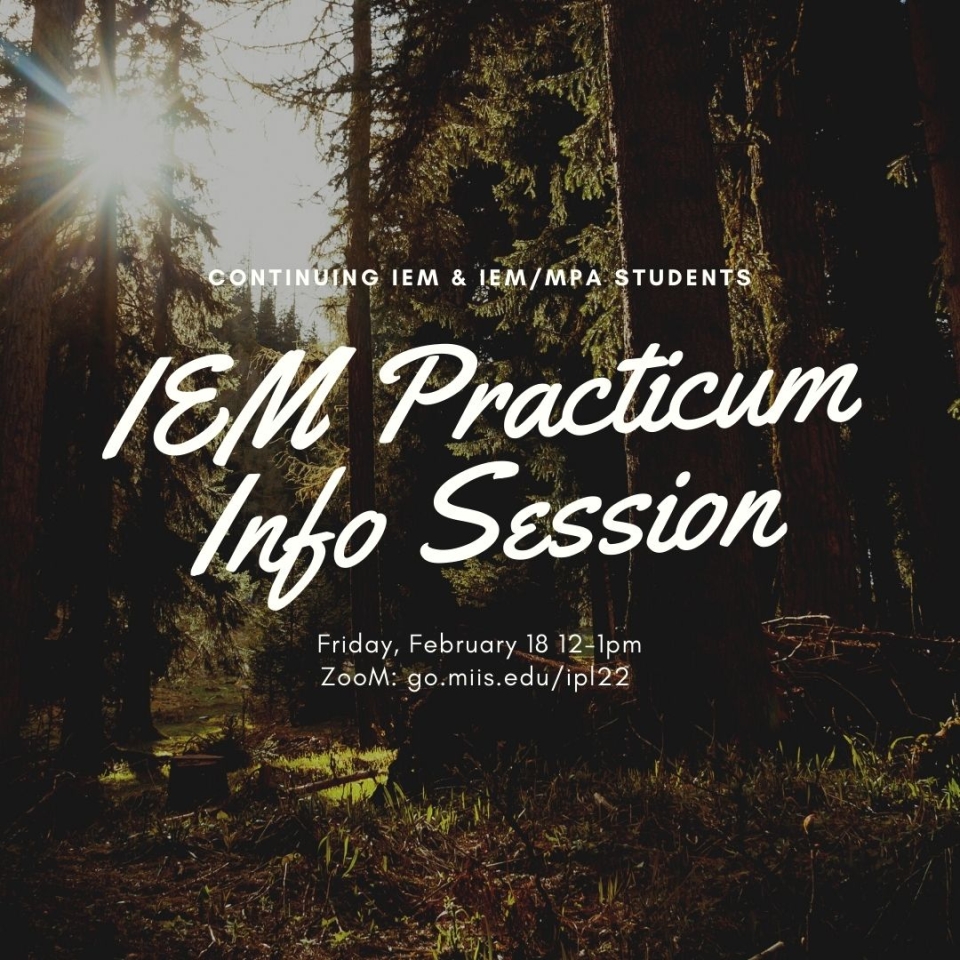 Ready to design your IEM practicum strategy or just learn about the nuts and bolts of this final semester experiential learning course?
Join us for a 1-hour information session.
When: Friday, February 18 from 12-1pm PT
Where: Zoom at http://go.miis.edu/ipl22 (password: soup)
The session will be led by your IEM practicum support team.
Prof. David Wick (IEM Program Chair)
Grace O'Dell (IEM and IEM/MPA Career and Academic Advisor)
Prof. Chris McShane (IEM Practicum instructor)
Dr. Carolyn Meyer (Director of Immersive Professional Learning)