Mid-Autumn Festival (Moon Festival)
–
Samson Center Dining Room
453 Van Buren Street
Monterey, CA 93940
View in Campus Map
Closed to the Public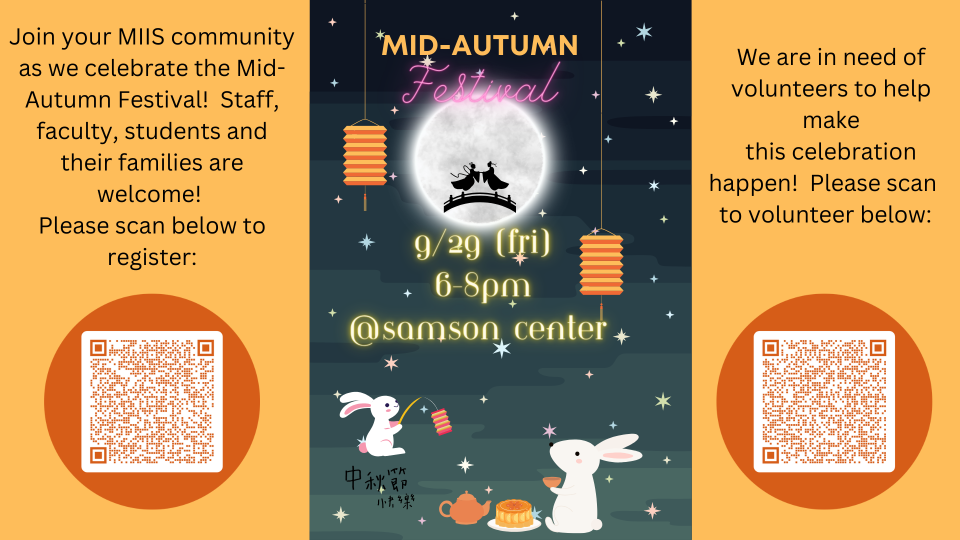 Brightest full moon during that time of year, time to harvest, making lanterns, family dinner together.
The Mid-autumn Festival is observed widely throughout China, Hong Kong, Taiwan, Korea, Japan, Singapore, Vietnam, Cambodia, Malaysia, Indonesia, and Thailand on the 15th day of the eighth lunar month, which typically falls in mid-September or early October.
Participants will gather a learn about this festival celebrated in a lot of Asian countries. They will try signature snacks, games of mid-autumn festival and learn about it from different students.
Sponsored by:

MIIS- Student Affairs