Power Plants, The Coastal Act, and the Case for Undevelopment, Sarah Newkirk
–
McGowan MG100
McGowan Building
411 Pacific St
Monterey, CA 93940
View in Campus Map
Free
Open to the Public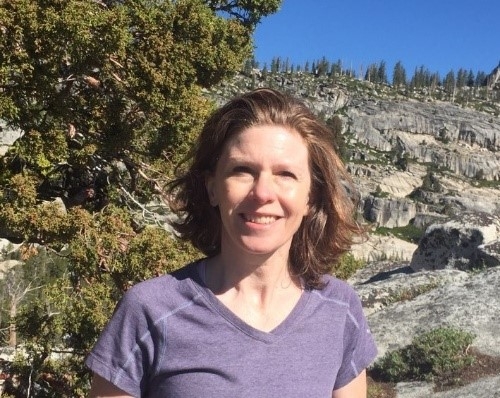 California has long been a leader on climate change adaptation, and communities are increasingly being asked to consider the most extreme – but most effective – form of adaptation to sea level rise: managed retreat.
The Coastal Commission is the lead agency in California in permitting new development in the coastal zone, but it is marginalized when it comes to influencing the removal of existing infrastructure away from the shore. While state law is well-equipped to restrict new development and to protect existing habitat in the coastal zone, it is not designed to address a new paradigm of rising seas where former habitat could be restored in place of old and failing development.
Coastal power plants represent an excellent opportunity for this type of undevelopment. California state regulations, which require the phase out of once-through-cooling practices used in many coastal power plants, provide the occasion to rethink whether power plants should be sited along the coast. There are many co-benefits associated with the removal of power plants from the coastline: reducing the vulnerability of energy infrastructure to impacts associated with climate change, increasing coastal habitat, all while maintaining the reliability of the power grid through generation capacity development elsewhere. And many communities are embracing the idea of rethinking coastal land uses.
Nevertheless, there are some legal barriers that need to be addressed so that the Coastal Commission can move critical infrastructure away from an ever-changing coast. Undevelopment is a suitable response option for addressing sea level rise and related coastal hazards, and the Coastal Commission needs to have an important role in driving this. Doing so is essential to preserving California's iconic coastline and ensuring that the state's critical energy, transportation, and water treatment infrastructure remain out of harm's way.
Power Plants, The Coastal Act, and the Case for Undevelopment
Sarah Newkirk
Tuesday, December 10
6:00pm to 7:30pm
McGowan Building, Room 100
Free, open to the public.  No registration required.
Video Available:   
Power Plants, The Coastal Act, and the Case for Undevelopment
About the Speaker
Sarah Newkirk develops and implements The Nature Conservancy-California's statewide Disaster Resilience Strategy, which works with landowners and policymakers to undertake and implement land protection, restoration, and strategic retreat in high-risk areas as they prepare communities to be resilient in the face of climate-mediated natural disasters. Since 2005, Sarah has been a leader of The Nature Conservancy's (TNC) Coastal Resilience initiative in both California and New York, protecting and restoring coastal ecoystems, and abating land-based threats to the coast as sea levels rise. She pioneered TNC's Coastal Resilience approach to multi-objective planning for sea level rise and coastal hazards (http://coastalresilience.org) and served as a member of New York State's Sea Level Rise Task Force.
Sarah earned a M.S. in Marine Environmental Science from the State University of New York at Stony Brook and a J.D. (Magna cum laude) from Pace University School of Law. She served as law clerk to the Hon. Thomas P. Griesa, U.S.D.J., in the Southern District of New York. Sarah has worked as a staff member or consultant for environmental NGOs on water quality and land use issues in California and New York for nineteen years. 
Lecture Location:  McGowan 100
The McGowan Building is located at 411 Pacific Street, Monterey, CA  93940, on the corner of Franklin and Pacific. Enter from Pacific street through a set of glass double-doors (use set of doors on the left), MG100 is the first room on the left.   View the campus map.
Parking
Parking is available in any Middlebury Institute campus lot after 5 p.m., or on the street (time limits on surrounding streets end at 6 p.m.)
Questions
Contact Rachel Christopherson at the Center for the Blue Economy at cbe@miis.edu or (831) 647-4183.