Searching for Lost Sharks, Dr. Dave Ebert
–
McGowan MG102
McGowan Building
411 Pacific St
Monterey, CA 93940
View in Campus Map
Free
Open to the Public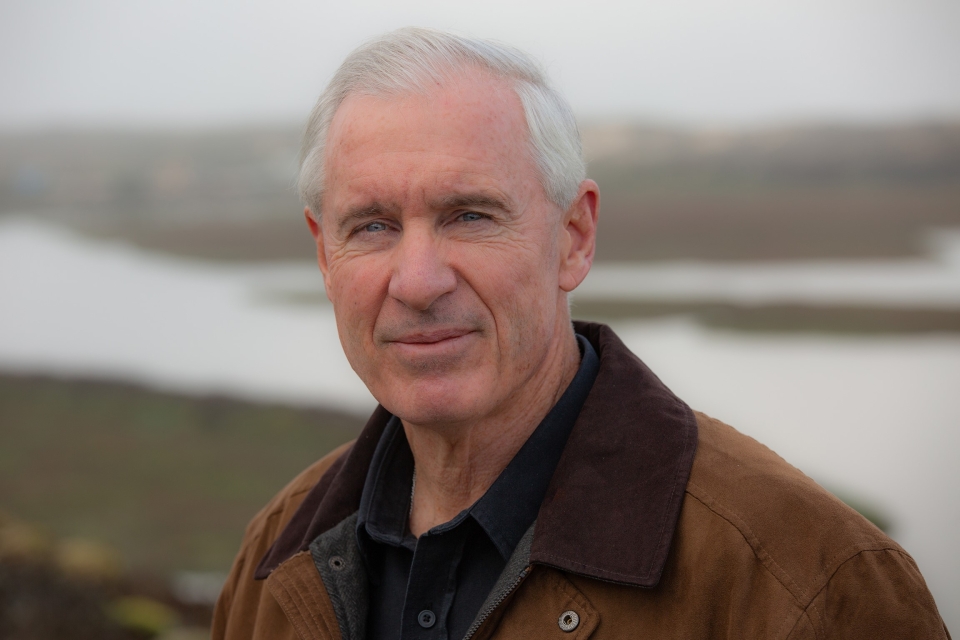 The public's perception of sharks often conjures up images of a large, fearsome, toothy predator, with its large dorsal fin cutting its way through the waters' surface. However, the reality is that sharks and their relatives the rays (flatsharks) and chimaeras (ghostsharks), come in a variety of sizes, shapes, and colors, and can be informative of the health of the marine environment.
The number of sharks and their relatives has increased exponentially over the past 15 years with over 20% of all known species having been described. Despite such a rich and diverse fauna, the majority of sharks and their relatives have largely been "lost" in a hyper-driven media age whereby a few large charismatic sharks overshadow the majority of shark species. While these mega-star's, such the Great White Shark, receive much media adulation and are the focus of numerous conservation and "scientific" efforts the "Lost Sharks" remains largely unknown not only to the public, but also to the scientific and conservation communities.
Searching for Lost Sharks
Dr. David Ebert
Tuesday, September 24, 2019
6:00pm to 7:30pm
McGowan Building, Room 102
411 Pacific Street, Monterey, CA 93940
Free, open to the public.  No registration required.
Video Available
About the Speaker
Dave Ebert, Ph.D has devoted his life to studying the ocean's most elusive, dangerous and yet fascinating predator – the shark! His travels of exploration have lead to the discovery of over 50 new shark species. Author of 30 books, including the popular "Sharks of the World", he's a regular on Discovery Channel's Shark Week "Alien Sharks" series. Dave's stories are compelling and humorous, whether dining with royalty or with fishers in remote villages. He brings the audience along on a personal journey in telling vivid stories of exploration, discovery, and travel from his most recent expeditions.
EXPLORER
Internationally recognized as an expert on sharks and known as the "Lost Shark Guy" for his discoveries, Dave has lead numerous expeditions across major oceans, on six continents, and in over 30 countries. He has lead expeditions to find some of the rarest, most elusive sharks in the world, and has even discovered new species while filming documentaries on location.
SPEAKER
Dave has given hundreds of presentations, including keynotes, to business leaders, organizations, universities and schools. He tells stories of exploration, discovery, and travel in his search for lost sharks. His presentations go beyond just the stories and experiences from his expeditions as an explorer, but are intertwined with an inspirational message. He shares with the audience how his journey has influenced his life, has brought him to where he is today, and how an adventurous spirit can help them pursue their passion and get more out of life.
MEDIA
Dave is a frequent guest and consultant on major media programs for the BBC, National Geographic, and Discovery Channel's Shark Week series "Alien Sharks". He's appeared and consulted on highly acclaimed programs such as the BBC series Shark and Blue Planet II, is also a frequent guest on various media outlets including ABC's Good Morning America, NBC Bay Area, Discovery Canada, Forbes, Washington Post, Wired, and on popular podcasts.
AUTHOR
Author of 30 books and over 500 publications on Sharks and their relatives the rays and ghost sharks, and a co-recipient of the Whitley Medal for best book on Natural History of Australian Animals. Visit Dave's author page for more information on his books.
To see more on Dave, and learn how to contact him for speaking engagements—click here. 
Suggested Reading
Lecture Location:  McGowan 102
The McGowan Building is located at 411 Pacific Street, Monterey, CA  93940, on the corner of Franklin and Pacific. Enter from Pacific street through a set of glass double-doors (use set of doors on the right), MG102 is straight ahead across a small seating atrium.   View the campus map.
Parking
Parking is available in any Middlebury Institute campus lot after 5 p.m., or on the street (time limits on surrounding streets end at 6 p.m.)
Questions
Contact Rachel Christopherson at the Center for the Blue Economy at cbe@miis.edu or (831) 647-4183.