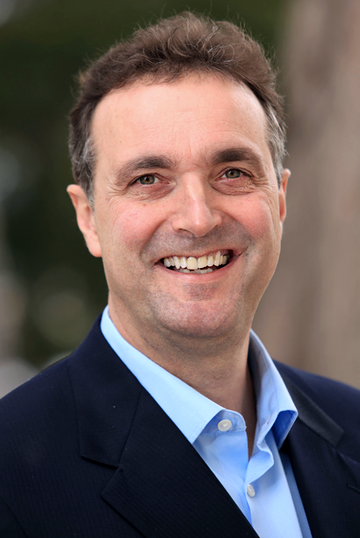 Many climate change skeptics share common values with environmental activists and scientists, but respectful communication is the key.
It can seem impossible to discuss topics like climate change across the chasms of political viewpoint, culture, and class. In this lecture. Dr. Michel Gueldry, Faculty at the Middlebury Institute, will draw from social psychology, decision sciences, and the sociology of collective action to explore effective communication strategies targeting climate change skeptics. Using a case study, he will examine the USA, with a view to broader settings. This talk is part of the Hayward Social and Environmental Speaker Series, co-hosted by the Center for the Blue Economy.
First, he will map out the targeted audience: not all climate change skeptics are created equal and there is a range of motivations and factors at work. Then he will consider what motivates resistance. Although much of the climate change science seems settled, the dominant "information deficit" approach—sharing more facts and science, counting on reason and science, embracing a Positivist/rationalist view of social change—proves frustratingly counterproductive. Overwhelmingly, resistance is not due to skeptics' impaired reasoning but to broader, extraneous competing rationales. As such adverse positions vary in credibility, we detail their range, dynamics, and motivations to avoid a "one size/one science fits all" reductionist trap.
Next, he will develop structured reasoning and customized approaches geared toward free marketers, social libertarians, faith-based communities, nationalists and American exceptionalists. He will examine arguments articulated specifically by authority figures acceptable to climate change skeptics: business, defense officials, faith leaders, fellow Conservatives, etc. He will detail practical examples of climate change action already undertaken by social and economic forces honored by skeptics and Conservatives.
While audience-tailored approaches may facilitate a productive dialogue, Dr. Gueldry will also analyze the limits of pragmatic consensus politics: die-hard deniers persist, "virtue" and "reason" are ambiguous, and systemic social changes--especially the ones seemingly required by climate change--entail tough trade-offs.
About the Speaker
Prof. Michel Gueldry's background is in political science and international relations. He has taught at the University of Memphis, Rhodes College (Memphis, TN), Middlebury College (VT), Mills College (CA), University of Oregon, Bryn Mawr College (Avignon, France), the Institut d'Etudes Politiques of Grenoble, the Institut des Hautes Etudes Européennes et Internationales in Nice (France), Leipzig University, and the Wuppertal Institute.
Directions
Visit our interactive campus map for directions.
Parking
Parking is available in any Middlebury Institute campus lot after 5 p.m., or on the street (time limits on surrounding streets end at 6 p.m.)
Questions
Contact Rachel Christopherson at the Center for the Blue Economy at cbe@miis.edu or (831) 647-6615 ext. 1.