The Spirit of Dialogue: Lessons from Faith Traditions in Transforming Water Conflicts; Dr. Aaron Wolf
–
McGowan MG100
McGowan Building
411 Pacific St
Monterey, CA 93940
View in Campus Map
Free
Open to the Public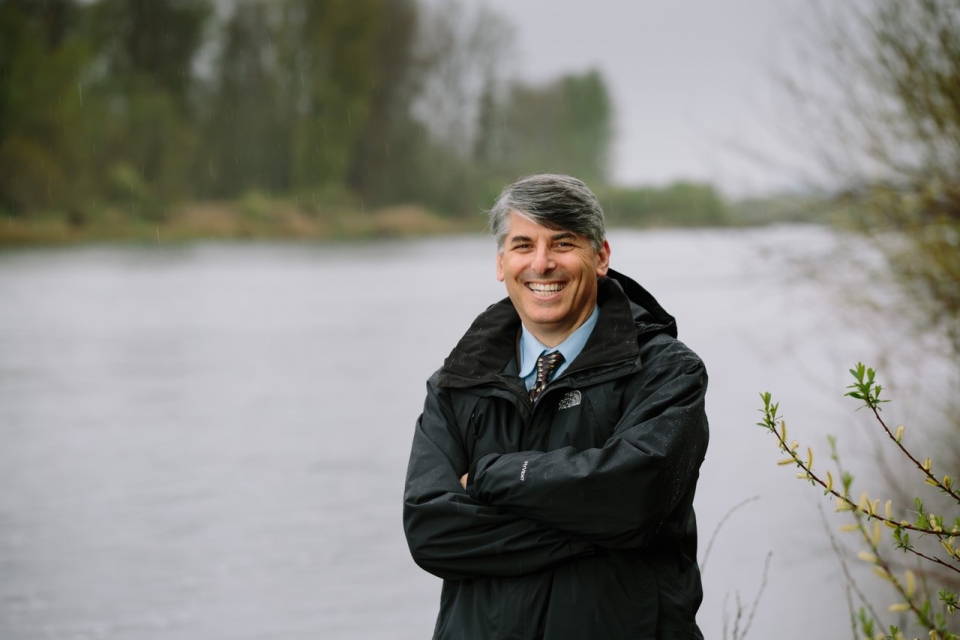 Video Available:  The Spirit of Dialogue
In the West, we are generally trained to base our approach to managing water conflicts on rationality, and tools typically focus on what is measurable and quantifiable. If only we could see the tangible benefits of cooperating, we are taught, we simply would.
Over Wolf's 20 years as a facilitator and scholar working through and studying conflicts over shared water resources around the world, he has come to appreciate both the limitations of the rational models on which we in the West base our understandings of conflict and cooperation and the wisdom, constructs, and practical tools of the world's faith traditions in working toward deep and healthy interactions around contentious issues.
Wolf draws lessons from a diversity of faith traditions to transform conflict. True listening, as practiced by Buddhist monks, as opposed to the "active listening" advocated by many mediators, can be the key to calming a colleague's anger.  Alignment with an energy beyond oneself, what Christians would call grace, can change self-righteousness into community concern. Shifting the discussion from one about interests to one about common values—both farmers and environmentalists share the value of love of place—can be the starting point for real dialogue.  These and other practical lessons will be presented.
About the Speaker
Aaron T. Wolf is a professor of geography in the College of Earth, Ocean, and Atmospheric Sciences at Oregon State University.  A trained mediator/facilitator, he directs the Program in Water Conflict Management and Transformation, through which he has offered workshops, facilitations, and mediation in basins throughout the world, and has acted as consultant to US Government agencies, the World Bank, and several international governments on various aspects of transboundary water resources and dispute resolution. All told, he is (co-) author or (co-) editor of seven books and close to 100 journal articles, book chapters, and professional reports on various aspects of transboundary waters
As a "pracademic," Wolf brings facilitation and capacity-building to a variety of conflict settings, notably in faith and interfaith communities, and within and between government agencies.  He is author, most recently, of The Spirit of Dialogue: Lessons from Faith Traditions in Transforming Conflict (Island Press, 2017).
Related Link
Lecture Location:  McGowan 100
The McGowan Building is located at 411 Pacific Street, Monterey, CA, 93940, on the campus of the Middlebury Institute of International Studies. Attendees should enter through the glass doors on left from Pacific Street, and room 100 is located inside to the left.
Parking
Parking is available on the streets surrounding the venue (strict two-hour time limit enforced).  There are city lots nearby that can be paid via parking meter, or free parking available on the streets in the neighborhoods above Van Buren Street (two to three blocks up the hill from venue).
Questions
Contact Rachel Christopherson at the Center for the Blue Economy at cbe@miis.edu or (831) 647-4183.