Sustainability Management in Higher Education: Challenges and Opportunities
–
McGowan MG102
McGowan Building
411 Pacific St
Monterey, CA 93940
View in Campus Map
Free
Open to the Public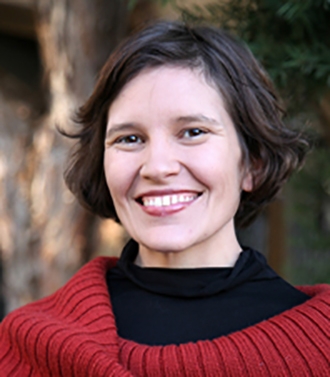 The campus environment operates like a small community. It provides opportunities for innovative sustainability actions, if you can effectively navigate the organizational hurdles. 
Join Lacey Raak, director of sustainability for California State University, Monterey Bay, as she discusses the challenges and rewards of her profession. 
Free and open to the public.
Part of the Hayward Sustainability Speaker Series, co-hosted by the Center for the Blue Economy. 
About the Speaker
Throughout her career, Lacey has worked in the field of sustainability and environmental policy, first as a U.S. Department of State Intern on international sustainable development in Washington, D. C., and later in Indonesia, where she was a Fulbright Scholar researching regional implementation of the National Sustainable Development Strategy.
Following her work at the City of Monterey, where she helped to develop the city's first Climate Action Plan, Lacey started her career in higher education. She served as the University of California at Santa Cruz's first climate action manager and later became the director of sustainability for the campus. Three years ago, Lacey shifted her work locally when she became the first sustainability director at California State University, Monterey Bay. 
Lacey holds a Bachelor of Arts from the University of Minnesota, where she majored in global studies with a minor in journalism and mass communication, and a Master of Arts from the Middlebury Institute of International Studies in International Environmental Policy.
Related Link
Location
The McGowan Building is located at 411 Pacific Street, Monterey, CA, 93940, on the campus of the Middlebury Institute of International Studies. Attendees should enter through the glass doors from Pacific Street, and room 102 is located inside to the right. View the campus map.
Parking
Parking is available in any Middlebury Institute campus lot after 5 p.m., or on the street (time limits on surrounding streets end at 6 p.m.)
Questions
Contact Rachel Christopherson at the Center for the Blue Economy at cbe@miis.edu or (831) 647-6615 ext. 1.