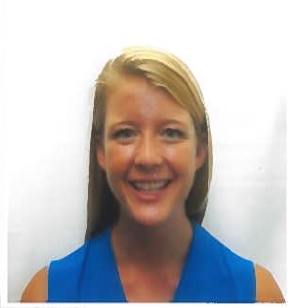 In 2017, the United Nations General Assembly established an Intergovernmental Conference to negotiate an international legally binding instrument under the United Nations Convention on the Law of the Sea on Biodiversity Beyond Areas of National Jurisdiction. 
Ms. Strickler will describe and lead a discussion about current negotiations on the conservation and sustainable use of marine biological diversity of areas beyond national jurisdiction (BBNJ). The first of four planned Intergovernmental Conference (IGC) sessions took place in September 2018, following two years of Preparatory Committee meetings preceded by ten years of Ad Hoc Working Group discussions.  The 2nd and 3rd sessions were in the spring and fall of 2019, respectively, and the 4th session is supposed to take place in the first half of 2020.  The IGC discussions are organized substantively into four issue areas: marine genetic resources, including questions on the sharing of benefits; measures such as area-based management tools, including marine protected areas; environmental impact assessments; and capacity-building and the transfer of marine technology.
United Nations Negotiations on Biodiversity Beyond Areas of National Jurisdiction
Laura Strickler, MIIS Alumna
Tuesday, November 19
6:00-7:30pm
McGowan Building, Room 102
411 Pacific Street, Monterey, CA 93940
Free, Open to the public.  No registration required.
About the Speaker
Laura Strickler is International Affairs Specialist in NOAA's Office of International Affairs (OIA) in Washington, D.C.  Her work focuses on Arctic regional affairs, global negotiations on marine resources, and sustainable development issues.  This consists of coordinating throughout NOAA and the U.S. Government, providing policy recommendations, and co-developing U.S. positions for international meetings, in particular marine-related meetings of the United Nations and the Arctic Council.
Prior to joining OIA full time, Laura was a contractor and 2014 Knauss Marine Policy Fellow in the office.  She also spent a year consulting for non-governmental organizations on their Arctic campaigns at the International Maritime Organization, and she served in the U.S. Peace Corps in Mozambique from 2008-2010.  She holds a B.A. in English from Washington and Lee University and an M.A. in International Environmental Policy from the Middlebury Institute of International Studies at Monterey. 
She is an avid diver, runner, and team sports fan, and she spends as much time as possible on the Eastern Shore of Virginia near the mouth of the Chesapeake Bay.
Recommended Reading
Lecture Location:  McGowan 102
The McGowan Building is located at 411 Pacific Street, Monterey, CA  93940, on the corner of Franklin and Pacific. Enter from Pacific street through a set of glass double-doors (use set of doors on the right), MG102 is straight ahead across a small seating atrium.   View the campus map.
Parking
Parking is available in any Middlebury Institute campus lot after 5 p.m., or on the street (time limits on surrounding streets end at 6 p.m.)
Questions
Contact Rachel Christopherson at the Center for the Blue Economy at cbe@miis.edu or (831) 647-4183.