Support the Institute
Baskin Foundation Provides Kickstart to Aspiring Ambassador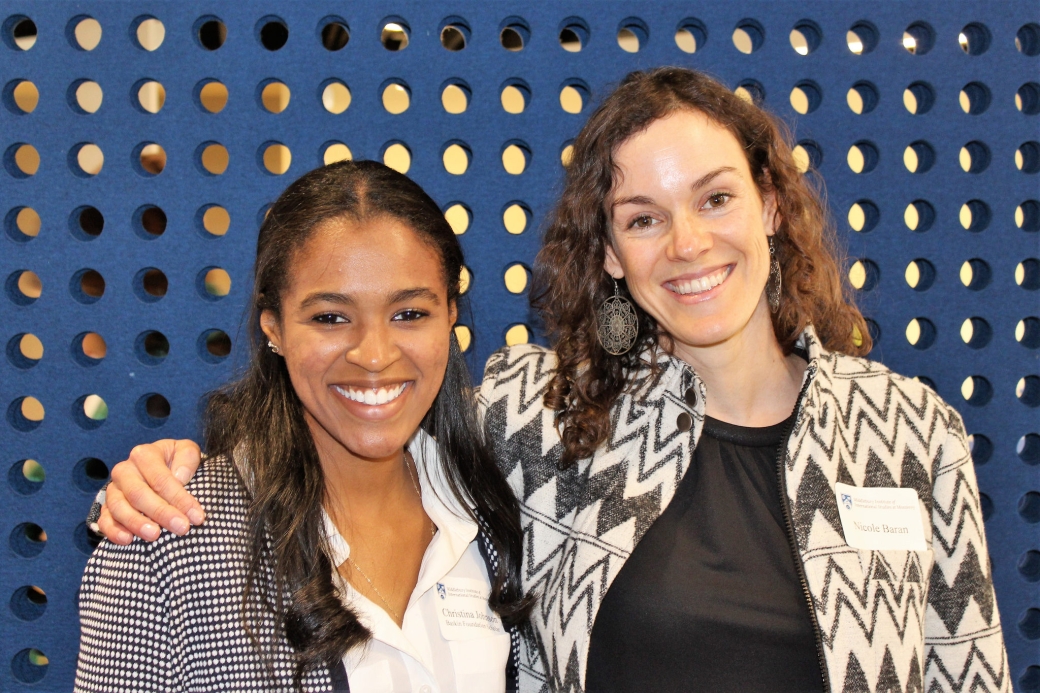 Christina Johnson has her eyes set on becoming a U.S. ambassador, but first she has to finish her semester research paper on the resettlement process for Syrian refugees in Europe. The plight of Syrian refugees in Europe initially caught the attention of the first-semester MIIS student when she was an undergraduate at Pepperdine University, and that was why she knew the Middlebury Institute would be the right place to gain the knowledge and tools she'd need to help solve this problem.
At the urging of professor emeritus Ed Laurance, she moved up her planned fall enrollment date to begin the Masters of Public Administration program in the spring. An extra incentive in starting early was word she'd been awarded the first-ever Peggy and Jack Baskin Foundation Scholarship, aimed at supporting women of color from the United States who aspire to be a leader in public policy.
Since 2007, the San Francisco-based Peggy and Jack Baskin Foundation has funded and created innovative strategies to eliminate obstacles facing marginalized populations, with an emphasis on improving the lives of girls and women and promoting educational equality. With the U.S. Department of State, a top employer for MIIS policy students, reporting 82% of its foreign service officers being white, the Baskin Foundation Scholarship is partnering with the Institute to address this gap. The grant to MIIS complements other Foundation-supported activities in Monterey and Santa Cruz counties.
"I was really blown away when I learned I was the first recipient of this great scholarship, and I intend to make the most out of this incredible blessing," she said.
As she nears the end of her first semester, she feels she already has made strides. Besides her full array of classes, she is active in the African Nations Club and enjoys her graduate assistant position in Language and Professional Programs (LPP). This summer she will remain in Monterey, participating in the intensive, two-week Design, Partnering, Management, and Innovation (DPMI) program that begins in May, and continuing her work in LPP. Next year, she hopes to take advantage of an immersive learning experience or internship that will propel her public policy aspirations even further.