Support the Institute
Supporting Nonproliferation Through Legacy Giving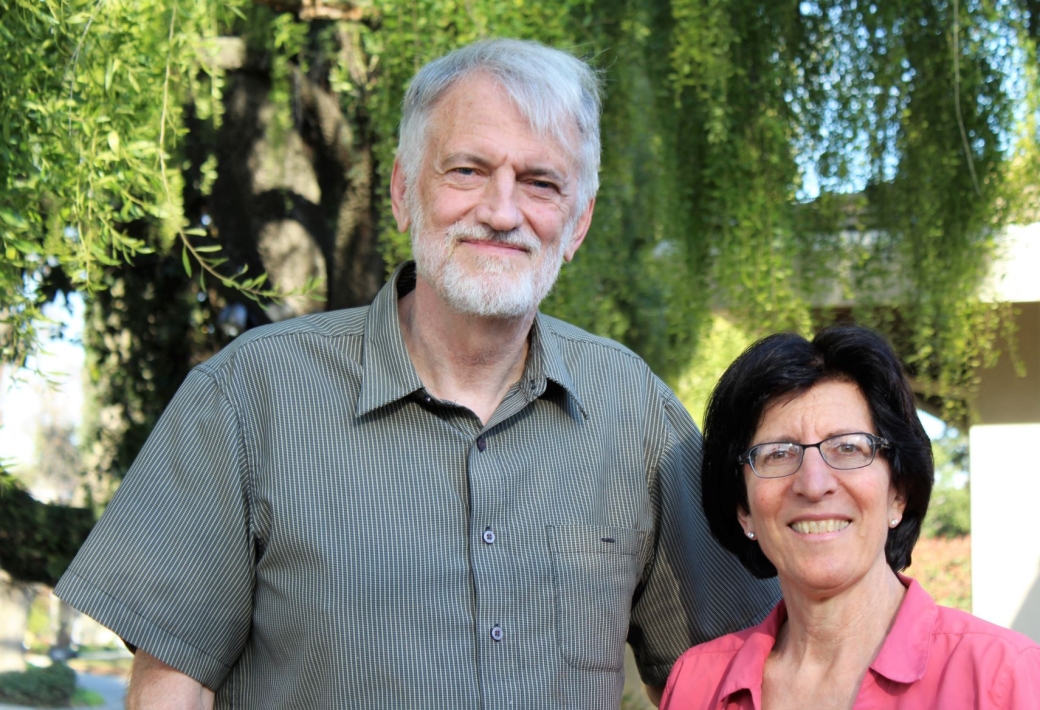 Living with purpose has always been a core value for Tom and Sarah Pattison.  Influenced early on by Quaker values, the couple lives modestly and gives back both in service and through philanthropy.
Once their two children finished college and left home, Tom and Sarah began a quest for new purpose to guide the next phase of their life. A weekend workshop launched the couple in the direction of "something big." Sarah decided to quit her job and Tom honed in on eliminating nuclear weapons as their area of focus. Input from a neighbor, Dr. Maoz, who is an expert in International Relations at UC Davis, led them to the James Martin Center for Nonproliferation Studies (CNS), the largest nongovernmental organization in the U.S. devoted exclusively to research and training on nonproliferation issues. The couple's first gift to CNS funded a post-doc Fellow Dr. Sharad Joshi, and they've continued to support various CNS programs since, with an emphasis on training the next generation of experts in the field of nonproliferation.
As Tom explains, "It's more than just writing a check because we're involved. We attend meetings with experts in the field, we meet the summer interns our donations support, and we see the impact. We're still in touch with our first fellow and see the work he's doing related to Pakistan and India, one of the hotspots in the world. It's very gratifying."
The Pattisons are funding their philanthropy with a Charitable Remainder Unitrust or CRUT which was created using what Sarah refers to as a "troublesome asset," an appreciated rental property.  The couple split the proceeds from the property sale, using half to establish the CRUT and the remainder as a large donation to CNS. By structuring their gift in this way, they avoid capital gains taxes, spread a generous tax deduction over several years, and generate income for life. Anne McMenamin of Middlebury's Gift Planning Office worked closely with Tom and Sarah as they considered various options and helped them meet their immediate and long-term goals.  "We never would have done this without the hand holding they provided throughout the process."
"It feels good to do something and not just talk about it; we're taking action with the help of a sophisticated group—both in the Gift Planning Office and also the experts working at CNS who are engaged in the work. The CRUT was like having our cake and eating it too! It's a great diversification tool, we can choose the level of risk that we're comfortable with, and it's an effective way to maximize our philanthropy," says Sarah.