Jan Knippers Black Fund for Human Rights Protection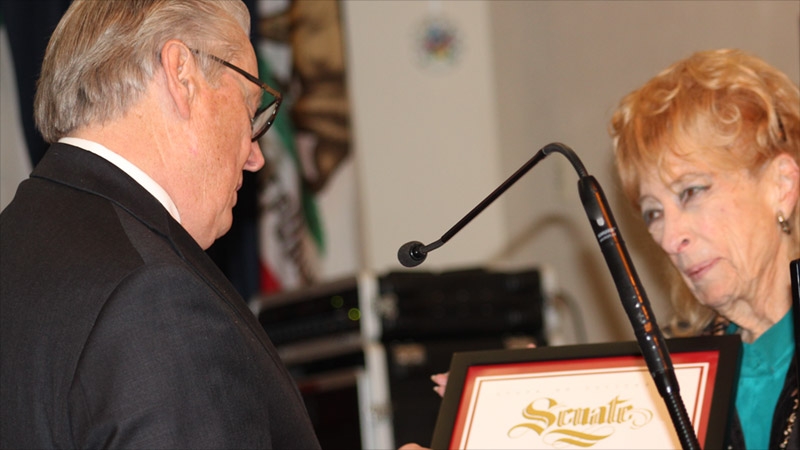 Professor Jan Knippers Black has committed her life not only to teaching, but as a passionate advocate and activist for human rights. As a first-generation Peace Corps Volunteer in Chile, her experiences propelled her into human rights work, both as scholar and activist, as torture and disappearance threatened so many of her friends in Latin America.
To further her commitment to guarding human rights around the world and honoring her lifetime of achievements, we ask for your support in funding the Jan Black Knippers Fund for Human Rights Protection. Your gift can make a difference. Visit the secure online giving site below or consider setting up a recurring gift to make an even bigger impact.
Activism, Inspiration, Celebration
On September 7, many longtime friends and colleagues gathered in Irvine Auditorium to launch the Jan Knippers Black Fund for Human Rights Protection. The event included speeches by human rights activists and government leaders, music, and inspirational words from Jan.
You can watch video highlights from this memorable evening below, or view photos from the event. Already almost $55,000 has been raised for the fund.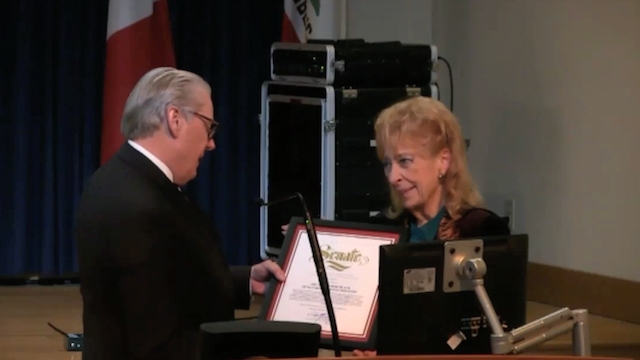 Jan Black's Lifetime Legacy
For almost 28 years, Jan has been a professor of International Policy and Management at the Middlebury Institute of International Studies in Monterey. Her briefer teaching or research appointments have included American University, University of New Mexico, Semester-at-Sea, and St. Antony's College, Oxford University. She has also offered workshops in several countries, including East Timor, The Czech Republic, Taiwan, Brazil, and Costa Rica, and onsite courses in Cuba, Chile, Iran, Bhutan, and the Balkans. She has authored, edited and co-authored more than two dozen books and some 200 chapters and articles in reference books, anthologies, journals, magazines, and newspapers.
Jan was elected to the Board of Directors of Amnesty International USA in 2011 and re-elected in 2014. She also has served on some two dozen other boards and has recently received several awards for promotion of civil and human rights or community leadership and service.
About the Fund
The Jan Knippers Black Fund for Human Rights Protection at the Middlebury Institute will help build awareness and engagement around human rights protection among MIIS students in three important ways: funding the Amnesty International USA (AI-USA) fellowship for a MIIS student to intern with that organization; bringing distinguished activists and practitioners to campus for an Annual Human Rights Speaker Series; and annually presenting an award to a Middlebury Institute alumnus/alumna who has achieved distinction as a human rights activist.
Give Now and indicate the Jan Black Fund in the designation