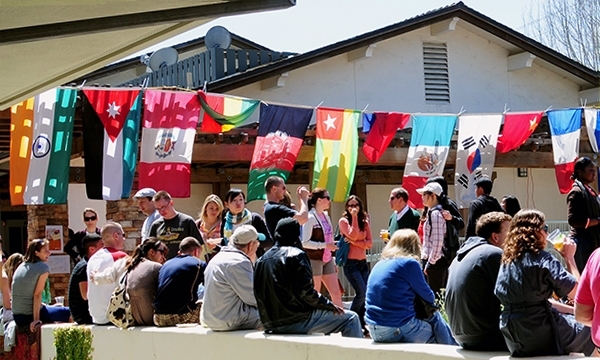 Net Impact's annual Business UNusual is a guide for prospective MBA students who want to get the "inside scoop" on various graduate schools. It is a combination of a qualitative description from Net Impact student leaders and results from an online student survey. The words Fisher International MBA students at the Monterey Institute most often used to describe their program were "enterprising," "innovative" and "active."
Students participating in the survey praised the Institute's commitment to social and environmental change as well as the wide variety of courses offered to deepen their understanding of the interaction between traditional business management and environmental stewardship in our world today.  Among programs specially mentioned was the dual degree International Environmental Policy and MBA program and the two week intensive Conservation Leadership Practicum offered to the outside community, as well as to MIIS students.  The next Conservation Leadership Practicum will be held January 10-21, 2011.
Students additionally lauded career services at the Monterey Institute in the survey and talked about the unique intercultural aspect of belonging to a body of students from over 70 countries.
Net Impact is a more than twenty-year-old international nonprofit organization with a mission to "inspire, educate, and equip individuals to use the power of business to create a more socially and environmentally sustainable world." The Monterey Institute chapter is very active, according to Business Unusual; in a video on MIIS' YouTube channel, a MIIS Net Impact member and recent graduate talks about his dual degree experience and starting a career in "green" business."