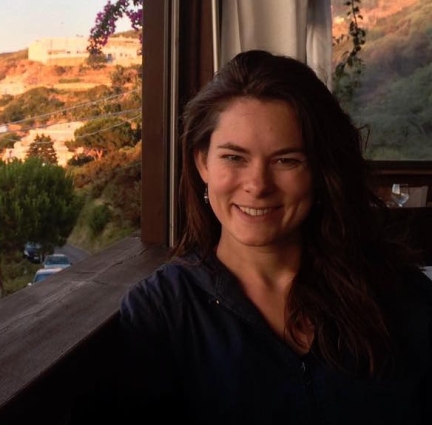 Annie deSaussure, an Andrew W. Mellon Postdoctoral Fellow of Francophone Studies at Bowdoin College, has been teaching French and Francophone cultures for over five years. While completing her degrees in literary studies at the University of Rennes in Brittany, she began to research the region's history and literature. Her current project, Global Brittany: Breton Literature and the Francophone World, examines the intersection of contemporary Breton literature with postcolonial literature and theory. Specifically, her project examines the influence of the Québécois Révolution Tranquille and the work of Négritude author Aimé Césaire on a generation of Postwar Breton authors, including Paol Keineg, José Le Moigne, and Michel Le Bris. Currently, she is preparing an article on Breton travel literature for a special issue of Nottingham French Studies entitled "New Dialogues: Breton Literature as World Literature."
Areas of Interest
Annie's research interests include postcolonial literature and theory, Breton literature, history, and culture, travel literature, women's literature, migration studies, and Francophone film. In the classroom, Annie works with technology, music, film, literature, news, podcasts, and popular culture to engage students with authentic materials and Francophone cultures from around the world. 
Academic Degrees
PhD in French, Yale University, 2016 
MA in Lettres Modernes, University of Rennes, France, 2009 
Licence (BA equivalent) in Lettres Modernes and FLE (French as a Foreign Language), University of Rennes, France, 2008 
Professor deSaussure has been teaching at the Institute since 2017.