Anu Taranath
Adjunct Faculty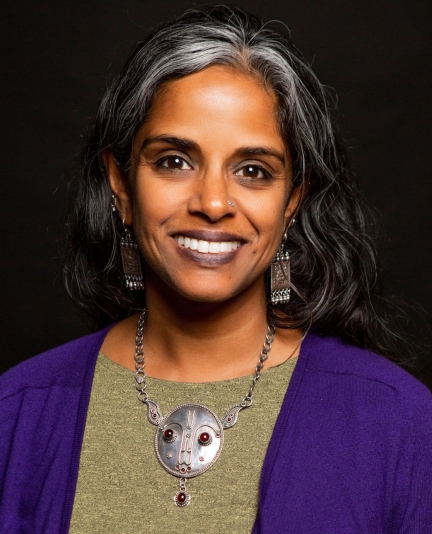 Dr. Anu Taranath brings both passion and expertise to her work as a speaker, facilitator and educator, understanding that "diversity" and "racial equity" are often placeholders for unsettling and challenging concepts. She aims to create spaces for folks to feel heard, plugged in and invested, remaining mindful of hierarchies and history– but always with an eye toward collaboration, solidarity and social justice.
Dr. Taranath's work at the University of Washington over nearly two decades has focused on global issues of race, gender, identity, and equity. A four-time member of Humanities Washington Speakers Bureau, she has also received the Seattle Weekly's "Best of Seattle" recognition, the UW's Distinguished Teaching Award, and multiple US Fulbright Fellowships to work abroad. As a consultant and facilitator, she engages colleges, universities, community organizations, businesses and government agencies to deepen people's comfort with uncomfortable topics and work toward equity and social justice.
Areas of Interest
Postcolonial and Global Literatures
Studies of Race, Identity, Feminism and Difference
Social Justice & Human Rights in an International Framework
Global North to South Collaborations, Global Ethics, Study Abroad and International Education
Postcolonial, Transnational, and Multicultural Literatures
Academic Degrees
Ph.D. University of California, San Diego, CA, 2000 (Cultural Studies and Global Literatures)
M.A. and M. Phil, University of California, San Diego, 1998
Miranda College, University of Delhi, India, 1992-1993, (History, Literature)
B.A. University of California, Riverside, CA, 1993 (Women's Studies; Third World Studies, Psychology)
Publications
Beyond Guilt Trips: Mindful Travel in an Unequal World (Between the Lines Press), May 2019.
The Q-SAR: Queer Study Abroad Resource (AT Consulting, 2016). collaborative magazine project with 12 Univ. Washington students.
TIPS to Study Abroad: Simple Letters for Complex Engagement (Flying Chickadee Press, 2014), collaborative book project with 22 Univ. Washington students on how to better reflect on our travels abroad.
Let's WOW it Out: Simple Drawings to Explore Big Ideas (AT Consulting, 2016), collaborative book project with 16 Univ. Washington students.
Teens in India. Content Advisor (Compass Point Books, 2007); used in middle and high school social studies classrooms around the country.