Advocacy and Communications Advisor, Middle East and North Africa Region, Jesuit Refugee Service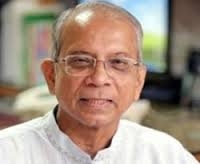 Fr. Cedric Prakash is a Jesuit Priest of the Gujarat Province (North-west India) of the Society of Jesus. His core competency is human rights. Currently, he is based in Beirut, Lebanon with the Jesuit Refugee Service (Middle East and North Africa Region), as the Regional Advocacy and Communications Advisor. JRS (MENA) works with refugees and IDPs in Syria, Jordan, Iraq, Turkey, and Lebanon.
From 1987 to 2001, he was the Director of St. Xavier's Social Service Society and worked among the poor and marginalized in the slums of Ahmedabad and in rural Gujarat. During his tenure there, he began SHANTI, an initiative for communal harmony and peace and other activities, which included inter-religious dialogue and a Centre for Orientation, Research, and Documentation. On 2 October 2001, he founded PRASHANT, the Ahmedabad-based Jesuit Centre for Human Rights, Justice and Peace (and was its Director until 20 January 2016). His expertise includes group/community facilitation, strategic planning, and evaluation; institutional mapping; advocacy, conflict resolution, and peace-building.
Fr. Prakash is a visiting faculty in some Colleges, Universities, and Seminaries. The Marquette University in Wisconsin, USA honored him as the Wade Chair Scholar for the academic year 2009 – 2010. He has also taught at the Summer Peace Building Institute of the Eastern Mennonite University in Virginia, the USA and the Development Education Summer School of the European Union in Slovakia (2007).
Fr. Prakash is also a prolific writer and poet, contributing regularly to newspapers, magazines and journals in India and abroad. He is the recipient of several international and national awards including the 'Legion d' Honneur' from the President of France.