Dawood Shah
Chairperson, Coalition for Peace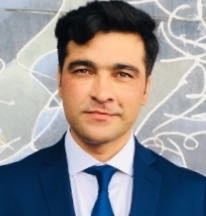 I am a highly motivated human rights defender and Peace activist, I am working with an organization in Pakistan called the "Coalition for Peace" as a Chairperson, with over 11 years of experience in promotion of human rights and peace work".
I was brought up in Swat valley and was one of the thousands of Pashtuns who suffered in one of Pakistan's worst conflicts. In 2009, my homeland, Swat, was turned into a battleground between the Taliban and state forces, resulting in the region becoming a hub of Islamic radicalism. My own family suffered in this conflict and was displaced along with around two million people. I was since devoted my time to promoting human rights, helping others and challenging extremism.
Apart from 'Coalition for Peace', I am also a member of the 'Youth Peace Network',  and have trained peace activists who work within their communities. Our goal is to promote an alternative pluralistic discourse based on the values of tolerance, non-violence, and peaceful co-existence.
Applying for the SPP program defines my philosophy as a peace activist. A philosophy in which struggle starts from enhancing my own understanding to learn from others first (or at least study them) before going out to apply it. I developed this understanding after suffering in conflict, which has affected every day of my life. The SPP will give me a chance to become a part of the global community, with whom I can develop strategies collectively, and contribute to improving the human rights situation in my country.