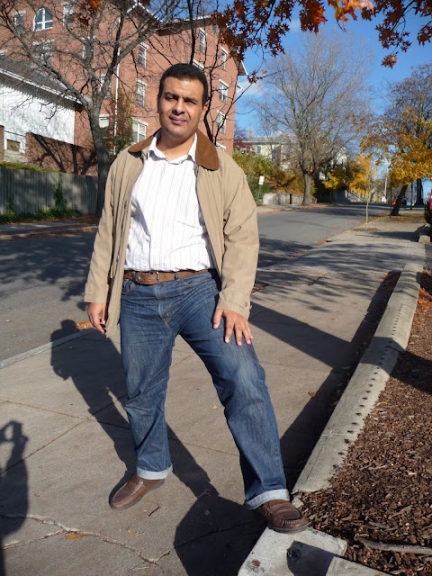 Professor El-Sharkawi is currently an associate professor of Arabic at Wayne State University in Detroit, Michigan. He has a bachelor's degree in English from Ayn Shams University in Cairo Egypt. After that, he obtained a masters degree in Teaching Arabic as a Foreign Language from the American University in Cairo. His Ph. D. was in the history of the acquisition of Arabic as a native language in the Middle East and North Africa, from Radboud University in the Netherlands. He has a diverse and wide academic experience; he taught in Egypt, Europe and several universities in the United States, including Brown University and Wayne State. In addition to the teaching experience, he has authored four monographs, 11 articles, and a number of encyclopedia articles and has translated books. 
Areas of Interest
Apart from language teaching, Professor El-Sharkawi is interested in the history and development of the Arabic language. He published extensively on the acquisition of Arabic as the lingua franca of the Middle East and on the use of Arabic as a communicative means in East Africa both in historical and contemporary contexts. His publications are both in Arabic and in English. In addition to linguistic research, he translated nine books in linguistics. 
Academic Degrees
PhD in Arabic Linguistics, Radboud University, The Netherlands, 2005
MA in Teaching Arabic as a Foreign Language, American University in Cairo, Egypt, 1997
BA in English, Ayn Shams University, Cairo, Egypt, 1993
Professor El-Sharkawi has been teaching at the Institute since 2012.
Publications
Published extensively on the history of Arabic and its development in both Arabic and English. Among his publications are: The Linguistic Conquests, The Ecology of Arabic, and Arabicization in the First Century of the Islamic Era. In addition, translated several books on linguistics from English to Arabic.