Middlebury Institute Students Take on the Cyber 9/12 Challenge, Hosted by the Atlantic Council!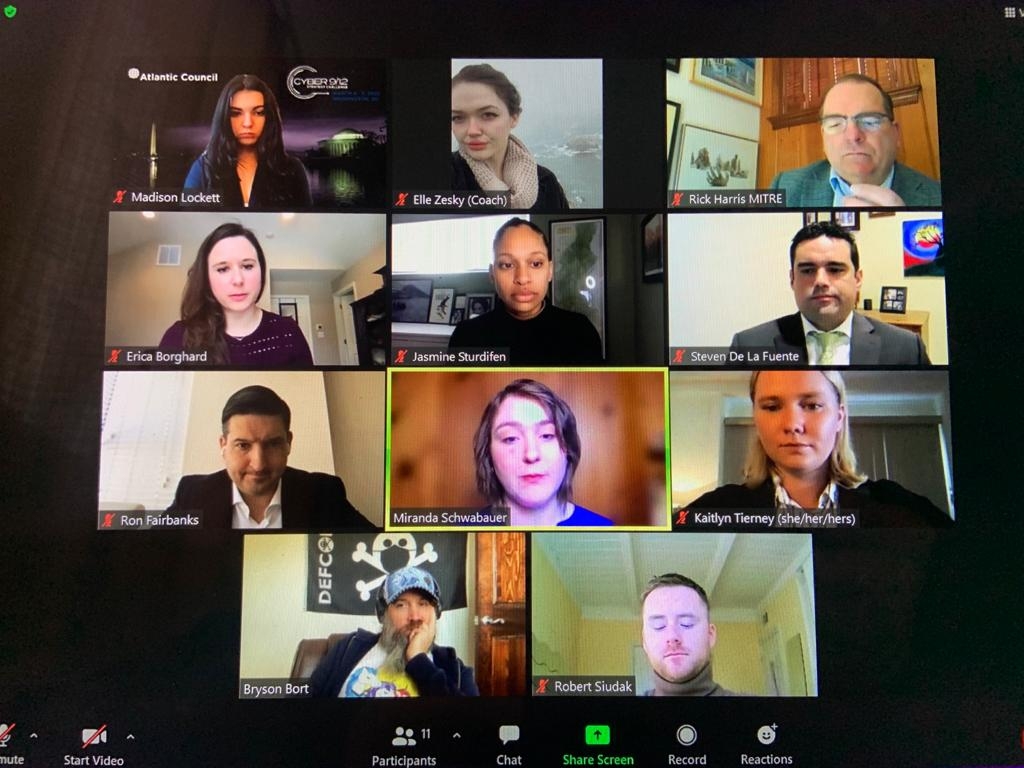 The Cyber 9/12 Strategy Challenge, organized by the Atlantic Council, is an annual cyber policy and strategy competition where students from across the globe compete in developing policy recommendations tackling a fictional cyber catastrophe. 
This year's Cyber 9/12 competition took place online, instead of being in-person in Washington, DC. That didn't stop the 'MIIS-Attribution' team from making a great showing! This is the recording of our team's policy brief which addresses multiple triage pathways, implications, and complications of a fictitious cyber-attack! Our team was proudly awarded 'Best Teamwork'!